31 May 2023
Peter Martin finds inspiration in Austin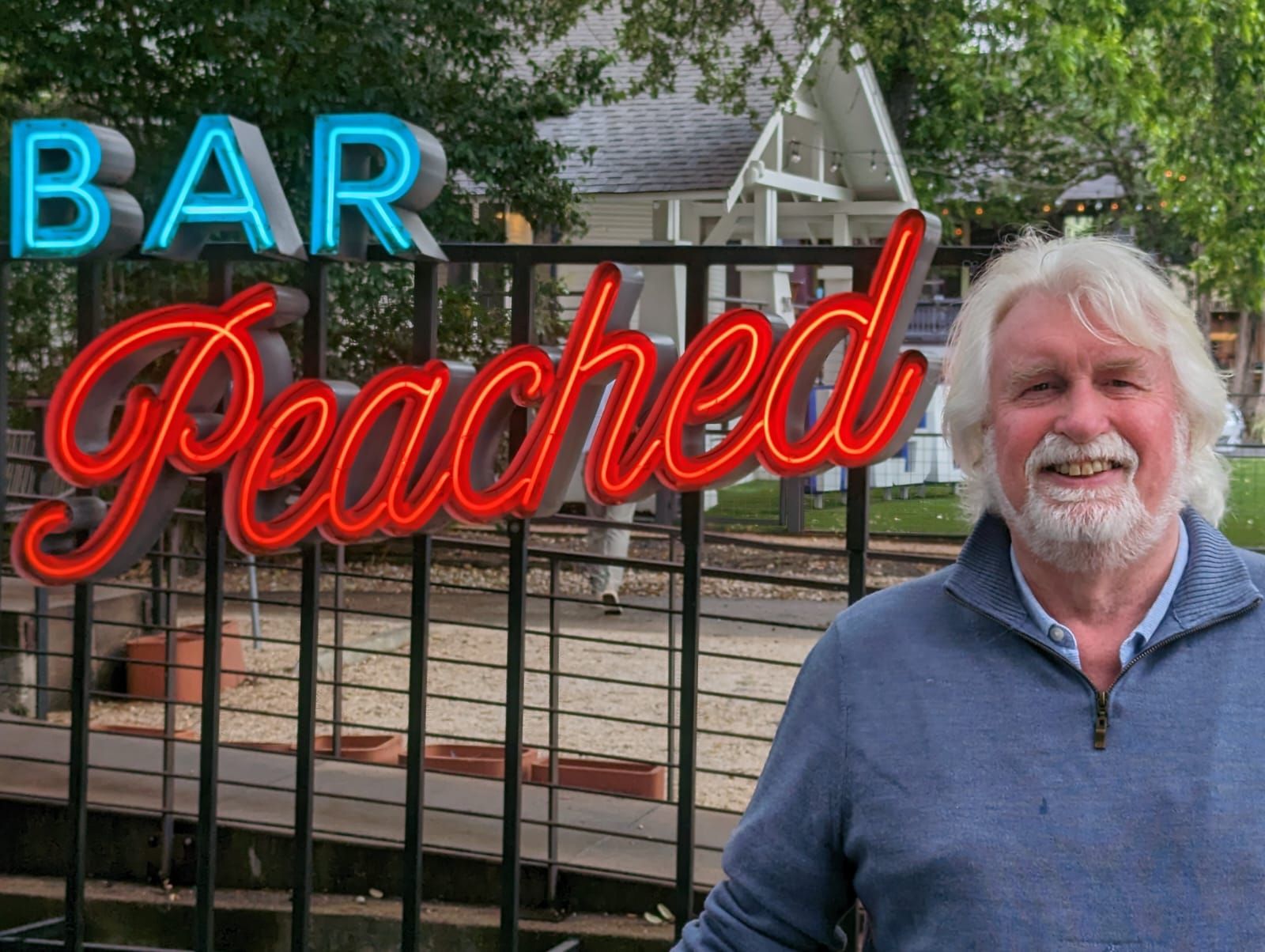 Every day is a school day when you're on tour with the Atlantic Club - as we found when we landed in Austin, Texas, a few weeks back with a group of 40 or so senior executives from both the UK and US.
Don't let anyone tell you there's nothing new to learn from the United States – and especially from a fast growing cosmopolitan city like Austin. It may be famous for its music and barbecue – and they are essential ingredients in the mix – but innovation and entrepreneurial drive are alive and kicking in the restaurant and bar scene creating new opportunities for local and international operators alike.
So what were the big takeaways from the Club's three days in the capital of Texas? Here are a few:
1. Booze is back – Insights provided on tour by CGA by Nielsen IQ, the global drinks data specialist, underlined how the alcohol market is back in growth and changing, with tequila now overtaking vodka as the #2 spirit behind whiskey in the US market. The craft beer scene is also well established, and beer culture is strong, in Austin (with the local Zilker Brewery taproom playing host to our final lunch with brisket, pork and sausages collected from the world famous Franklin's barbecue to accompany the beers brewed on premise). Bars are an integral (and central) part of the out-of-home experience, not just in restaurants but even in QSR brands like Velvet Taco and Hopdoddy burgers – with Velvet Taco in the centre of Austin a late-night (early morning even) destination for party-goers. Similarly, the upscale Fogo de Chao, with sites across both North and South America and the Middle East, has improved its high-end alcohol offer in recent times to match the quality of its steaks, to provide a more complete experience, as we witnessed first hand. Quality was a thread that ran through the entire tour, alongside the balance between the food and drink offerings right across the brand spectrum.
2. But it's not all booze – As the CGA insight showed there is real growth in non-alcoholic beers and mocktails in the US, and at the expense of soft drink sales. The opportunity for more innovation in this sector is real – and much like in the UK there is a growing interest in health and well-being, especially among the young in metropolitan areas (see Biohacking).
3. Experience is all – Consumers are increasingly searching for experiences when they visit bars and restaurants – yes, it's a global phenomenon. Pairing sports, exercise, gaming or educational opportunities with food and drink are all on offer. Electric Shuffle, the hi-tech shuffleboard and bar concept that originated in the UK, has recently opened in Austin and is growing a following among corporate customers, tourists and locals. Electric Shuffle is part of Red Engine which also owns Flight Club, and is just one of a number of British-born competitive socializing brands expanding across the US. Competitive socializing may soon be the UK's biggest hospitality export – certainly it's creating competition between UK and US sites to see which can produce the most sales. At Fogo de Chao, the theatre was a little less energetic, being provided by a professional cigar maker, hand-rolling cigars to be enjoyed by guests on the terrace. Cigars are still a thing in Texas – as are terraces!
4. Food trucks are tough – Food trucks have been part of the Austin scene for many years, and there are still plenty to be found on empty pieces of ground. They remain a common way for would-be entrepreneurs to get into the food market, but as seasoned local business owners on the tour explained, they are hard work and have wafer-thin margins. As the founders of two Austin-based operations that began in trucks, Peached Tortilla and Via313, a Detroit-style pizza brand, both agreed, you need to get into bricks'n'mortar as fast as you can. The Via313 founders Zane and Brandon Hunt have done just that and now have 14 sites in Texas and Utah, while Peached founder Eric Silverstein has developed a catering and events business alongside his restaurant and bar operations. The entrepreneurial spirit is alive and well – but's it's also knowing where and how to start and scale fast.
5. Pay for purpose – Guests in the US increasingly want to support brands with clearly defined social missions, values, and sustainability efforts. Philanthropy and community involvement is strong in the States, including among hospitality businesses, and that often plays to those needs. There may be more climate change scepticism on the other side of the Atlantic, but many brands are taking a strong sustainability stand. Whiskey Cake, one of the brands owned by Dallas-based FB Society, proudly promotes its recycling credentials and sources mini-greens from a local vertical farm, while Hoppdoddy is increasingly moving into regenerative farming to reduce its carbon footprint. Then there's biohacking, the latest health trend with a growing following in Austin, which simply put is about personalizing ways to improve mind and body.
6. Smoke and music – Some of the best operations in Austin combine the traditions of live music and barbecue with a modern take. A good example is Loro, part of Hai Hospitality, which fuses Asian tastes with produce cooked in its twin smokers. It is a joint venture between chef Tyson Cole of Uchi, a celebrated Japanese restaurant in Austin, and Aaron Franklin, founder of Franklin's, now possibly the best known BBQ joint in town, where customers start queuing in the early hours to be sure of being served. Although now an Austin institution, Franklin's was only launched in 2009 and in a food truck! Another local institution is Bangers, mainly an open-air venue that serves up large quantities of beer, barbecue and live music – and although volume is its business, it also hits the quality mark with all its sausages and most of its meats butchered and made on site.
7. The gift of sharing – No, I'm not talking about small plates, but the generosity and curiosity of all those on the tour, from big and small enterprises, from the US and UK, to share business insights and experiences – not to mention the food and occasional cocktail. That is what makes Atlantic Club work.
Sign up for updates on Atlantic Club's next city tour in the US in 2024 when we will be continuing the trans Atlantic conversation.