05 May 2022
Inspirational speaker line-up announced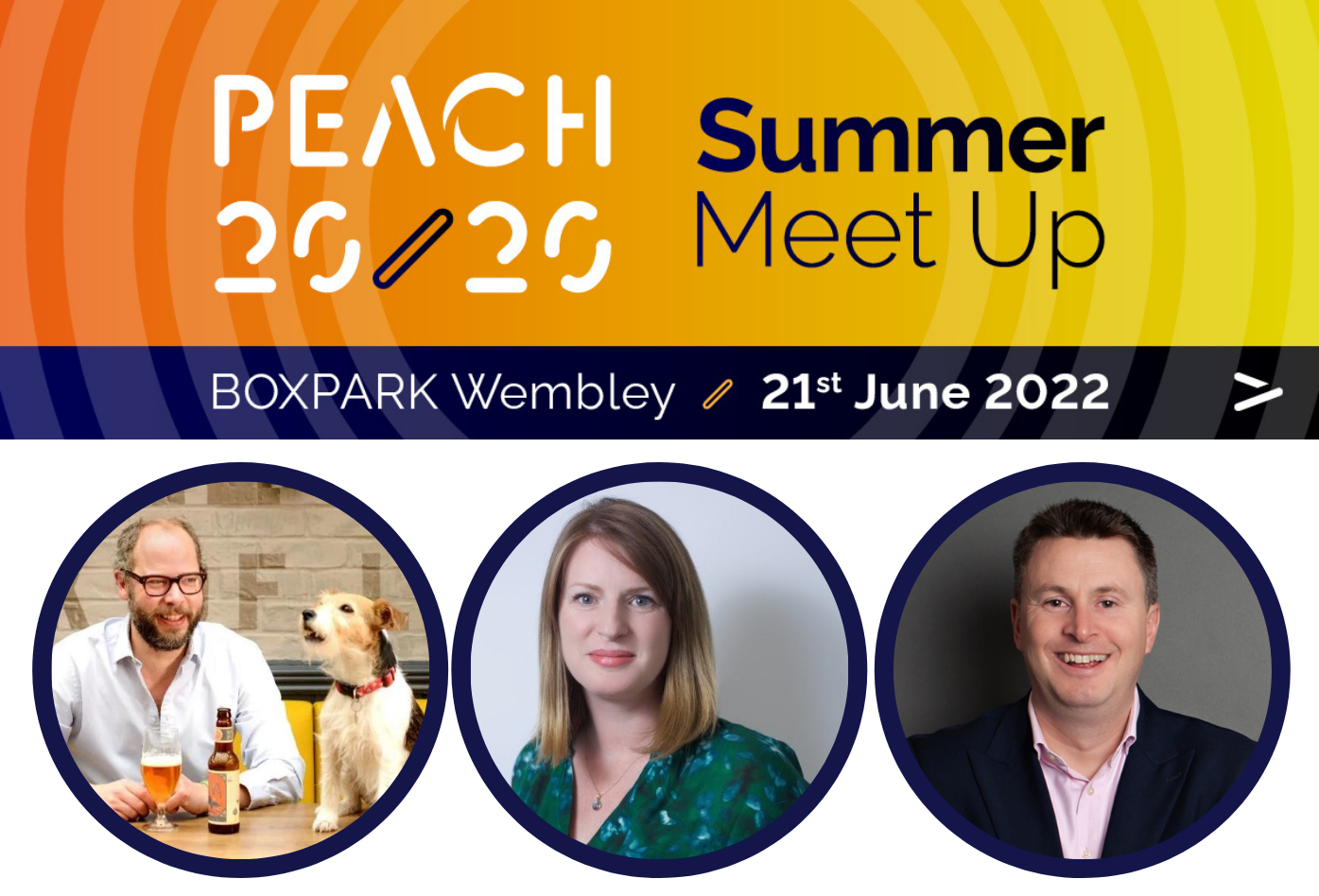 Peach 20/20's new Summer Meet Up event at Boxpark Wembley on June 21 is not to be missed by anyone looking to drive growth
The afternoon business session titled 'Scale it up: Shake it up' reflects the need for operators to rethink the old funding and property models as they look to grow again. Attendees will hear from finance and property experts, and other innovative operators to explore the options for raising finance, property deals, mergers and acquisitions, franchising, crowdfunding and more.
Alice Keown on the concepts that developers want
Among the confirmed speakers will be Alice Keown, Leasing Director - Restaurants and Leisure, British Land. Alice has led the growth of British Land's food and beverage provision over the last six years. She brings over 16 years of restaurant property experience.
Alice has helped bring together some of London' best restaurants, bars and retail at Broadgate – where British Land is investing £1.5 billion over 10 years to transform the area into a world-class leisure destination for London. Alice has played a central role in curating a diverse hospitality offering.
Alice will be discussing what makes a good partnership for operators and developers – and what's changed over the past two years.
Charlie McVeigh on what excites entrepreneurial investors
Founder and Investor Charlie McVeigh will be talking about how the right investor can speed growth and help build culture
Charlie has 20 years of experience building brands and businesses, including the Draft House business sold to Brewdog. He works closely with entrepreneurial businesses on strategy, fund-raising and exit. Key investments / board roles include Foodstuff, The Breakfast Club and Butchies Buttermilk Fried Chicken. Charlie hasalso appeared in BBC2's My Million Pound Menu as an investor-judge.
Graeme Payne on franchising, IP and protecting your brand assets
Graeme Payne, Global Head of International Retail & Consumer, Bird & Bird works with retail and consumer focussed businesses on their domestic and international growth and expansion strategies. He supports a range of clients from entrepreneurs, early-stage ventures and SMEs to growing and established multinationals.
Graeme will be joining the panel to discuss how to avoid the obvious, and not so obvious, pitfalls that can accompany expansion plans – domestically or internationally
Peach 20/20's Summer Meet Up Chair, Peter Martin said: "The market is returning, but with challenges in the economy, supply chain and staffing, ambitious operators will need to explore new, agile and inventive strategies. This event will provide an important forum to discuss the challenges, the opportunities, and help operators plot a path to sustainable growth."

The meeting will be followed by networking drinks with our speakers and fellow operators to carry on the discussions.
For more information about Peach 20/20's Summer Meet Up or to register click here.
This event is for senior executives and entrepreneurs in operating businesses only. You must meet our qualifying criteria to be granted a free VIP place.