23 Mar 2023
Growth, growth and more growth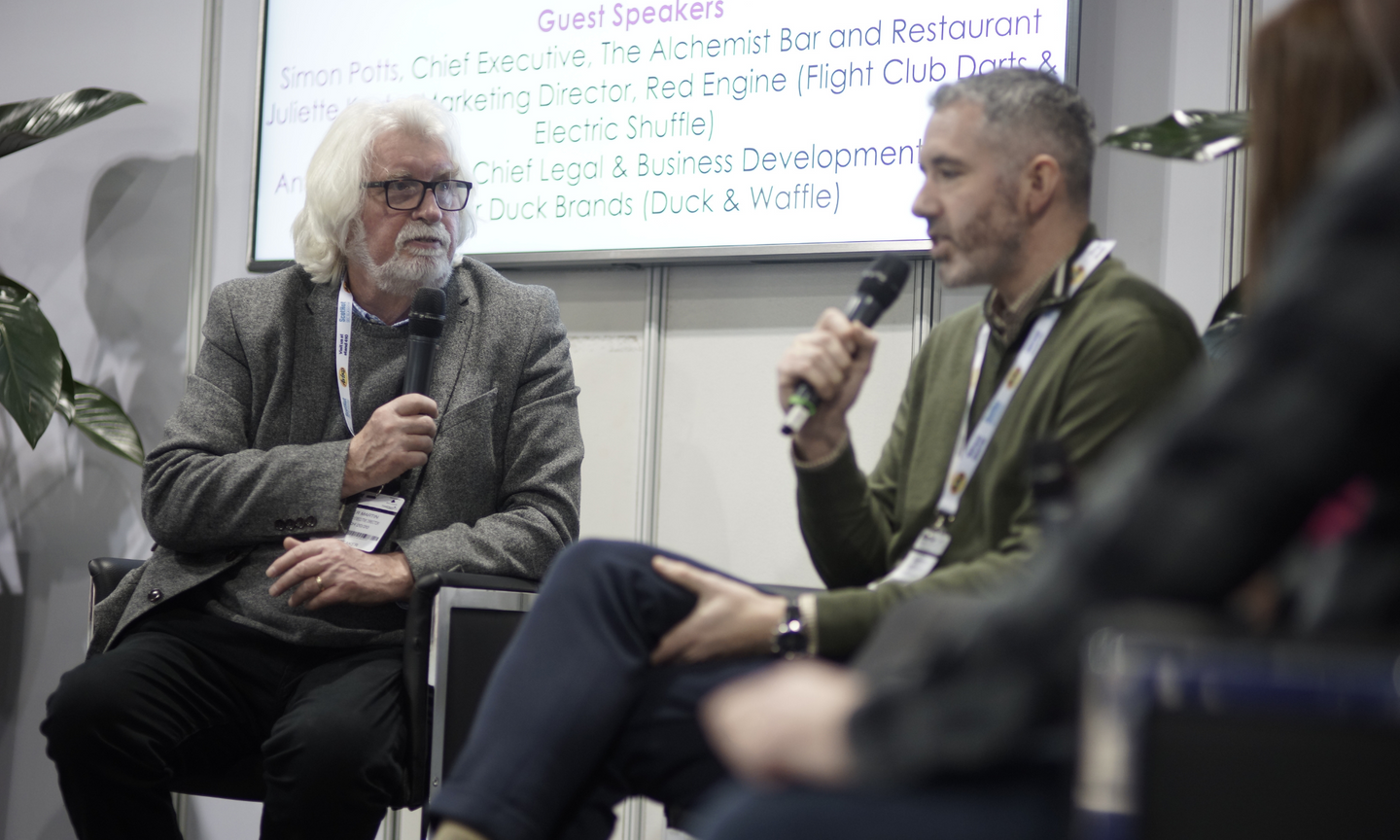 Expansion is firmly on the agenda for ambitious UK bar and restaurant brands, despite the costs crisis facing businesses and consumers alike. As Peach 20/20 co-founder Peter Martin found when he met up with leaders in Glasgow, that growth is now as much about securing international destinations as the right locations in Britain.
In a panel session organised by the Scottish Tourism Alliance at the ScotHot show earlier this month, Martin interviewed three operators looking at openings in Scotland's two big cities, as well as overseas.
Simon Potts, CEO of cocktail bar and restaurant brand The Alchemist, said his team was now at work on a second Edinburgh site, as well as being well down the road towards opening the brand's first bar outside of the UK in Berlin in a few months time.
Asked why go international, his reply was straightforward: "We've simply run out of British locations to open in."
But this decision is not based on gut instinct: "Our number one priority is understanding the data… getting past the instinct that a place might work."
And that rigour applies to choosing sites in Britain as much as in new territories, he added.
The other panellists were in agreement, with Juliette Keyte, marketing director at Red Engine, the group behind 'competitive socialising' brands Flight Club and Electric Shuffle, adding that once sites were identified local knowledge was key to making openings work.
Red Engine had venues coming soon in Glasgow and Edinburgh, and she said: "When we join an area it's about seeing how we can be part of the community and bring something new."
Talking of growth imperatives, Anthony Calabro of Sugar Duck Brands, which has opened a branch of its 'gastro diner' Duck & Waffle in Edinburgh as a sister site to its high-profile operation in London, said it also paid to vary sales channels so not all eggs are in one basket. "It's about diversifying the risk and bringing in new income."
Although, Calabro added that Duck & Waffle had closed its business in Hong Kong as a result of the uncertainty around ongoing pandemic restrictions in that part of the world. Sugar Duck, however, had a second brand, Sugarcane, with locations in Miami and Las Vegas, which had potential for growth in the US.
Not surprisingly, Juliette Keyte said that technology could be another catalyst for growth, especially for experiential operators, but it had to add value. "Technology should feel seamless in your experience and not an annoying part of it on the side."
All three groups are ambitious for growth. Manchester is among cities on Duck & Waffle's hit list, and Calabro said new openings were good for team members as well as investors. "Recruitment is a massive issue … we've got to keep people happy and give them the opportunities to move into new cities." As Potts put it: "Growth brings energy and excitement."
Red Engine wants to have 30 sites globally by the end of 2024, but knows it has to tread carefully. "We're naturally restless… we don't want growth for growth's sake but to do it in a considered way… and we don't take any site's success for granted," said Keyte.
Businesses can get more inspiration from top operators on the Atlantic Club's tour of Austin in Texas from 10 to 12 May. To learn more and request an invite, click here.