01 Dec 2022
'Do the right thing': Why sustainability matters more than ever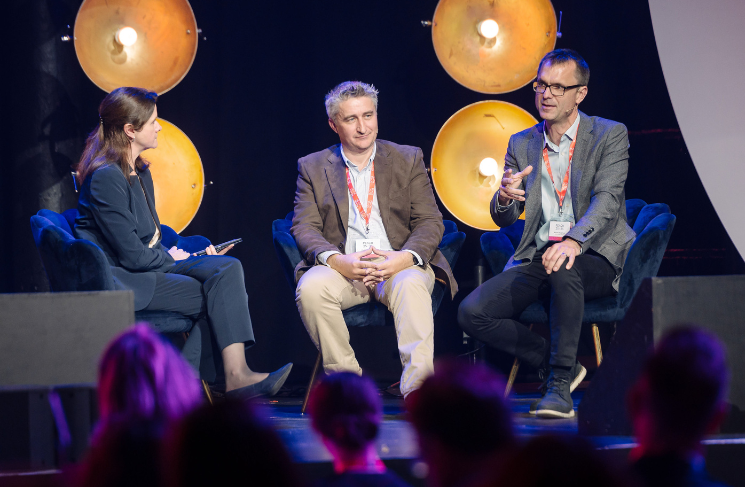 COP27, climate protests and extreme weather are all keeping sustainability high in the public conscience—with big consequences for hospitality. Research from CGA by Nielsen IQ shows more than two in five consumers think sustainability is important when eating and drinking out, while a third are more likely to eat or drink at a venue that is transparent about its environmental impact. And as Peter Martin put it at the Peach 20/20 Conference: "If it's front of mind for customers, it's got to be front of mind for us."
Hospitality has made a lot of progress here, and the CGA and Fourth Business Leaders' Survey shows half of operators will invest more in their sustainability practices in the next 12 months. The strong shortlist for this year's new Peach 20/20 Sustainability Award showcased some pioneering and inspiring brands in this area, and there's a lot of good collaboration going on too, especially through the Zero Carbon Forum and the Sustainable Restaurant Association.
Practical help for reaching the ultimate goal of net zero operations by 2040 has come via the Forum's resources and UKHospitality's Hospitality Carbon Calculator. "The industry knows it needs to do the right thing," said UKHospitality's chief executive Kate Nicholls in a panel session at the Conference. "If anything, it's a higher priority for operators than ever," added Zero Carbon Forum's founder and CEO Mark Chapman.
But there's much more still to do, and it needs farm-to-fork work across the supply chain. One of the best things operators can do is to cut air miles and carbon footprints by sourcing more locally and seasonally from British farmers. "We should be producing a lot more [food] at home rather than relying on abroad," said Phil Hambling, head of food and farming at the National Farmers Union. "It's a win for the environment and a win for British business."
Through projects like the NFU's net zero vision, farmers are showing they can be part of the sustainability solution. However, with agricultural costs spiralling they must get proper backing. "We need government support to be doing the right thing, but we also more engagement from out-of-home," Hambling said. One of the best ways to do that is to help farmers with their planning and security by making long-term buying commitments. "I know that's difficult… but otherwise the only option farmers have got is to reduce their risk by producing less."
As Mark Chapman said, greener operations aren't just a moral issue. By reducing costs—especially in energy consumption at a time of soaring bills—they can improve profit margins. Sales can grow too, and brands that don't act will miss out. "Consumers really do expect you to have a plan as to what you're doing to reduce your carbon emissions—or they'll buy from operators that do."
Menu labelling and storytelling can engage these consumers, and businesses need to be able to demonstrate sustainability policies and pledges—without getting too preachy about it. "Consumers generally don't like to be lectured when they're ordering something from a menu. What they want is the confidence that if they have a question then someone can answer it."
As well as demonstrating commitments, hospitality should celebrate progress on sustainability. "We can be really proud of what we've done so far and what we're doing together," Chapman said. "We have to educate [consumers]—tell them what we're doing and show them how everyone from independents to the largest operators are coming together on this."
Peach 20/20 thanks its headline partners: CGA by Nielsen IQ, Diageo, Fourth, Nutritics, Vita Mojo, Wireless Social and Zonal; premium partners Access and Harri; and event partners BrewDog, Budvar UK, Chapman Ventilation, Coca-Cola, CPL Learning, Freeths, Lucky Saint, Mr Yum and Yumpingo. Charity partners are Only A Pavement Away and the Tim Bacon Foundation, and association partners are Plan B and UKHospitality.