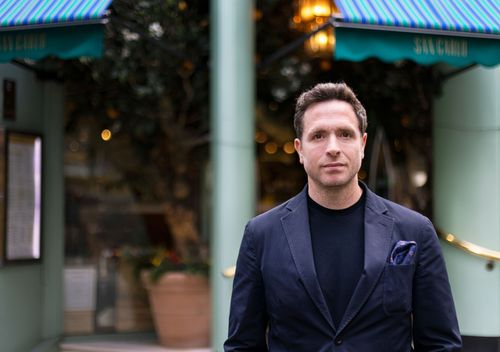 Marcello Distefano
Managing Director
,
San Carlo Restaurants
Marcello Distefano is managing director of the fast growing, multi-award-winning San Carlo restaurant group which was founded in 1992 as a family business by Marcello's father and Chairman of the group, Carlo Distefano. The independently owned and operated Italian restaurants are renowned for their ambience and great food, attracting a wide range of diners from celebrities and sports stars to business leaders and high profile politicians.
The group now has 25 individually designed restaurants across the UK, known by the brands San Carlo, Alto by San Carlo, Isola by San Carlo, Signor Sassi, Bottega, Cicchetti, San Carlo Fiorentina, Gran Cafe and Fumo. Further afield diners enjoy Signor Sassi and Cicchetti restaurants in Bahrain, Riyadh and Qatar with plans for further expansion both in the UK and overseas with Dubai, Miami and Vietnam opening soon.
For more information visit sancarlo.co.uk