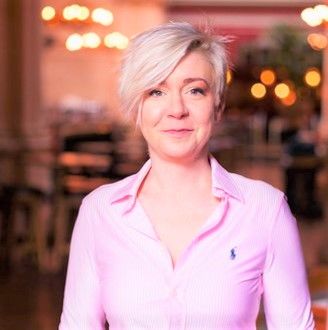 Amber Wood
Managing Director
,
Cosy Club
Amber Wood is the Managing Director for Cosy Club, part of the Loungers family. Cosy Club operates 31 large capacity, premium, all-day bar and restaurant businesses operating across every major city in the UK.
Amber joined Loungers seven years ago before taking the reins of Cosy Club in 2018. Prior to Loungers, Amber has operated across several well-known high street brands most notably as Head of Operations with Novus Leisure operating large scale bar, restaurant, and late-night operations in central London.
A hospitality specialist through and through, Amber brings a breadth of experience, energy, vision and a true passion for the industry.