22 Nov 2022
Why Yardbird is hatching a plan for London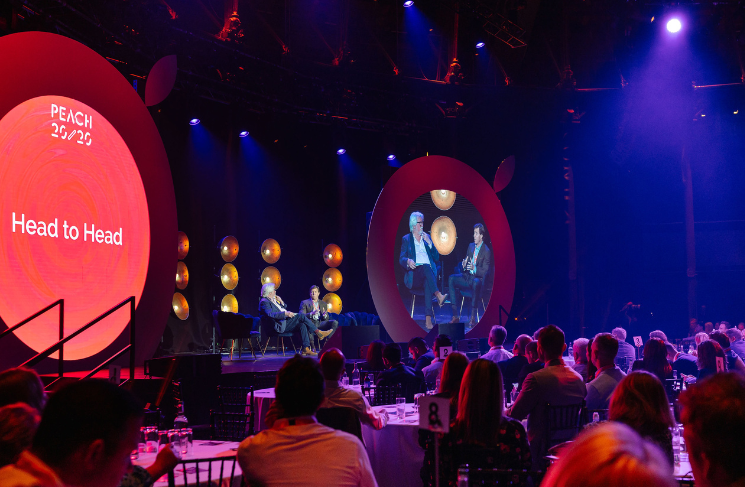 Acclaimed US operator 50 Eggs Hospitality Group is resurrecting plans to bring its award-winning concepts to London.
CEO and founder John Kunkel told Peter Martin in an interview at the Peach 20/20 conference that he was looking to open multiple sites under his 'polished casual' brand Yardbird, as well standalone sites under higher end concepts Chica and Wakuda.
Kunkel told Martin that with TriSpan's US fund backing backing Yardbird, it was always part of the plan to bring the concept to the UK, where the private equity firm has a strong portfolio, but that Covid created a "bump in the road".
He was speaking at the conference during a third visit to the capital to seek out potential sites, and said he was open to partnerships with local operators, possibly as part of a joint venture or licensing agreement.
"We're back and we're really excited to be here", Kunkel said. "Timing is everything, it's a great time to be looking.
"We don't have natural competitors [in London]. There are lots of similarities in terms of cheque average and food. But for that unique dining experience and how we package it, it is unique."
Yardbird celebrates modern American classic food, taking "the art of fried chicken to the next level", with six sites in Miami, Los Angeles, Washington, D.C. and Singapore.
It has a $60 average spend, and while not high end, is "somewhere in the sweet spot in the middle".
"It's fine dining service, scratch quality kitchens, in a relaxed atmosphere, great cocktails, chef driven, and in entry point price point," Kunkel said.
Latin America-inspired Chica is a more premium proposition with live-fire cooking, created in partnership with Venezuelan celebrity chef and entrepreneur Lorena Garcia.
Wakuda is a super high-end dining experience created in partnership with world-renowned, two-Michelin-star chef Tetsuya Wakuda.
Kunkel told the Peach audience of industry senior that he was initially seeking out a flagship for Yardbird and wanted to make a "thoughtful" entry into the market.
"Even in the US, we have this idea that we don't want to flood the market. I'm sure down the road this could allow for infill for whoever has it next, but we want to keep it very unique."
Having launched in cities across the US and in Asia, he said he was mindful of adapting to the market and becoming a part of the local restaurant community.
"The idea that you can flop your brand in London, put up a flag and walk away - it's a recipe for disaster."
Kunkel said he was open to partnerships with local operators, where there was potential to "blend our expertise in gateway markets".
"We're open to that idea coming here. We see true value in that partnership, particularly that local understanding
"There's a lot of flexibility with all our brands, it could be JV, it could be license agreement – it can be creative if it's the right partnership."
Kunkel said with the hospitality industry and the world getting "smaller and smaller", there were similarities between customers across international markets, particular at the higher end.
Meanwhile, he said London was showing strong signs of life compared to other international markets.
"It seems teeming and ready to explode again, despite the news cycle and all the things going on," he added.
* * *
A version of this article first appeared in MCA on October 19, see https://www.mca-insight.com/
Watch the interview in full with John Kunkel...