18 Mar 2022
Up close and personal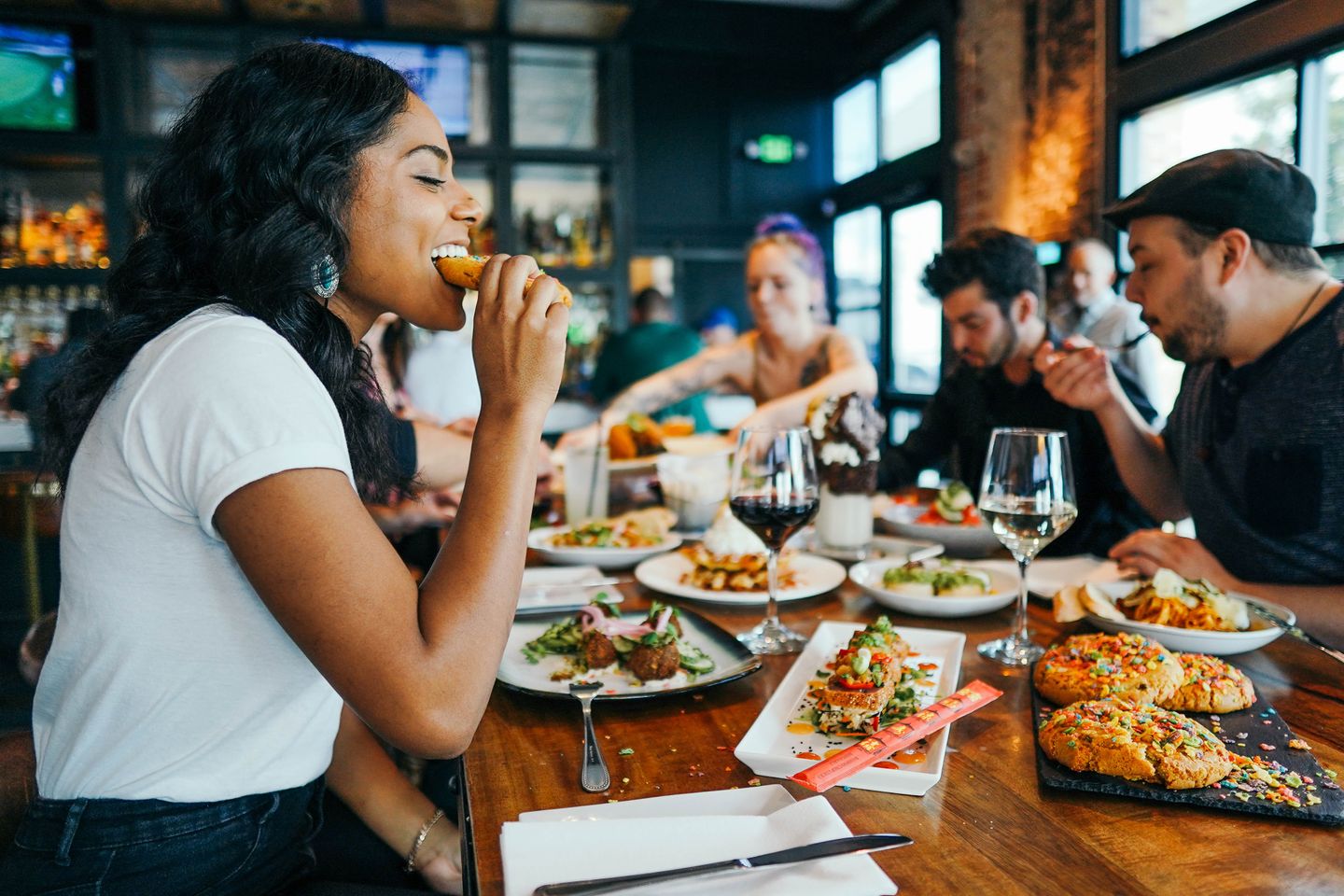 New research shows how much the public want personalisation when they go out – and that they are prepared to pay for it in personal data
Customers not only want more personalisation when they go out to eat and drink, but most are also willing to give up personal data to get it. That's one of the key findings in a new Go-Technology report from Peach 20/20 partners Zonal and CGA
As many as 80% of consumers said they were interested in some form of personalisation from the restaurants, pubs and bars they visit, while 64% said they could be persuaded to share more data in order to personalise their visits.
The only proviso is that customers generally don't want data shared for other purposes, but just over half (53%) of those prepared to share more data also say they would feel most comfortable doing so before a visit.
The shows that while financial incentives such as personalised discounts and deals are popular, there are other previously untapped opportunities for hospitality businesses to drive sales and repeat visits through personalisation. The research also highlights both a generation and a gender gap when it comes to what consumers want from personalisation and the data they are willing to share to get it.
Across all consumers, the top five most wanted forms of personalisation are:
Discounts and deals - A third (33%) expect tailored discounts and deals as a matter of course, and nearly half (45%) think they would be nice to have
Loyalty schemes – Well over a quarter (29%) are interested in a loyalty scheme with rewards that are personalised to their habits and preferences
Updates - 29% of consumers expect to receive updates about things like the status and timing of their orders, and a further 46% would welcome them
Recommendations - Around a fifth of consumers now expect to receive tailored recommendations (20%), or to be presented with personalised menus that incorporate their favourite dishes and drinks (19%). Another 44% and 43% of consumers respectively regard these as nice-to-have
VIP perks - One in six (17%) consumers would like the ability to sit at a favourite table without having to ask, and some would appreciate celebratory details like balloons on a birthday (14%).
But age is a divide. While only 9% of consumers aged 18 to 24 say they have no interest in personalised experiences, that is in stark contrast to the 45% of people aged 65 or over. There is also a clear gender divide. Women are more likely to engage with nearly every aspect of personalisation than men and are more inclined to share the data that makes it possible for venues to access these personalised experiences.
**
For the full story and to download the report, go to: https://cgastrategy.com/consumers-want-some-form-of-personalisation-from-the-pubs-bars-and-restaurants-they-visit-go-technology-report-reveals/