10 Feb 2022
Think you know Miami? Think again..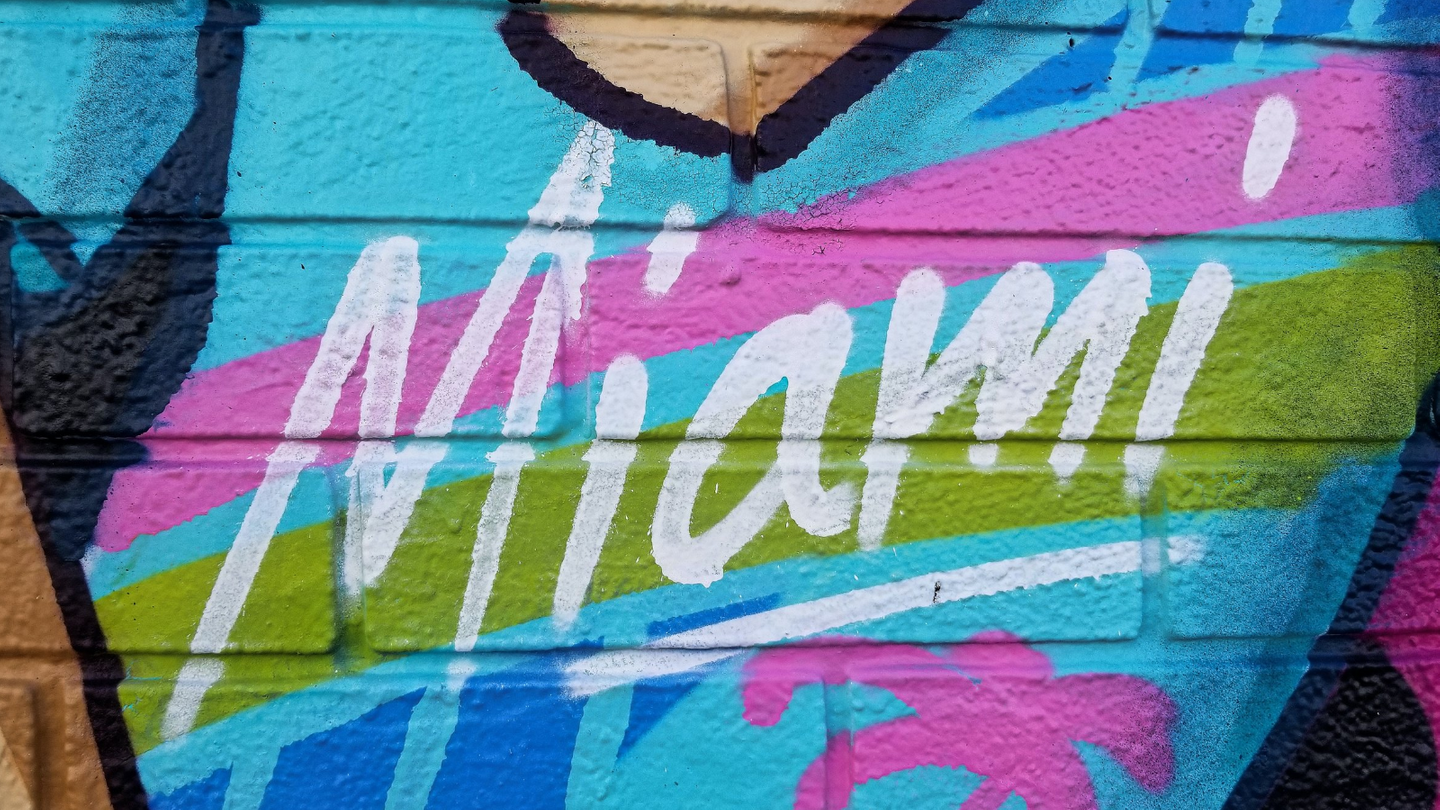 We asked our good friend, globetrotter and hospitality strategist, Myles Doran, to give us a taste of what's hot and happening in Miami ahead of the Atlantic Club Tour in May. From cafecitos and croquetas to ultra-cool roof top bars and a booming cosmopolitan art, design and restaurant scene..it does not disappoint.
It's no surprise that the Atlantic Club has chosen the city for the next tour. There is so much change happening right now with hospitality at the heart of the growth.
The Miami you think you know—the one flush with mojitos and exotic cars—still thrives in pockets of South Beach. But that image doesn't fully capture the reality, the diversity or the soul of the city. Across the causeway, a new cosmopolitanism hub has sprouted in once-gritty Wynwood and the business hub of Brickell. Calle Ocho thrums with energy. And even the beachy side of the Miami along north and south beach continues to grow and change, but always paying homage to the Art Deco era by restoring the old glamour of the hotel facades and repurposing the interiors with contemporary spaces that will blow you away.
For some time, Miami's reputation as a clubby, party city held back the recognition of its restaurant scene, which, even before more recent openings from the likes of Jeremy Ford and Marcus Samuelsson, was serving world-class seafood and some of the best Cuban food anywhere off the island. But those openings kept coming, and Wynwood developed into Florida's own little Brooklyn by the beach, and that reputation for glamorous partying means there's no shortage of incredible bar & restaurant hybrid operations and super clubs such as E11even, Story and LIV that only the likes of Vegas can compete with. In an ever-evolving culinary landscape with so much going for it, and with more international visitors than any other state in the USA, Miami is at the forefront of design and investment continues to pour into the city which is creating and evolving the landscape and diverse spots i keep going back to, again and again.
Here are several of my bucket list spread out across the city that need to be visited…
Time Out Market in south beach has you covered with some of Miami's best chefs, it's a temple to food but also excites with so many options. There are 17 vendors here (and more always being added) that range from pho spot, Pho Mo (best name ever) to a traditional Basque tapas spot called Lur, a taqueria, Detroit pizza, and more. The Sky Yard is another food hall just off Lincoln Road mall and has a superb line up of street vendors. My top recommendations in the SOBE area are Chica, part of the 50 Eggs Hospitality Group, Juvia and Mila which are two sensational rooftop bar & restaurants. Just around the corner there is Strawberry moons which is the creation of Pharrell Williams no less.
North beach is dominated by cool art deco hotels that have been re-imagined with incredible F&B operations such as the Faena, the Edition and the Surf Club, Soho House is also on the block and has a Ciccone's restaurant.
Just north of downtown Miami lies Wynwood. Once known as the gritty gallery district, it's gone through the changes many arty neighbourhoods in big cities have seen. It is now the city's most exciting stretch and the city's most instagrammed place, with bustling restaurants and a diverse shopping scene all welcoming to a diverse set of people—hipsters, artists, and families alike. In the span of four blocks, you can see murals by famous street artists, eat some of the cities best food and browse its funkiest boutiques. Here are my picks for the best stops in the neighbourhood… KYU, Astra & UCHI
Once a sleepy enclave of showrooms, the Miami Design District has undergone a major transformation, re-configuring streets and interior courtyards to form one of Miami's most beautiful and upscale shopping destinations. With a focus on art and design, there's lots of eye candy here, from sculpture-filled plazas to striking architecture, to luxury brands wooing shoppers with glitzy interiors. But the DD is also developing into one of the city's best dining destinations, with creative purveyors popping up beside local celeb chefs, like Michael Schwartz and Brad Kilgore. Here are my picks for the best things to do in Miami's Design District… Ember, OTL, Swan & Bar Bevy.
Little Havana is the heart of Miami's Cuban population, the area includes Calle Ocho, a dynamic stretch famous for Domino Park, strong cafecitos, and counter-service croquetas. Our hot recommendations are café le Troya and Ball & Chain.
Brickell has recently opened its doors to Sexy Fish and there is a plethora of high-end operators already trading well such as Zuma & Novikov however my top recommendation would be to finish your evening at Sugar, the garden-like rooftop at the East Hotel.
One of the key trends emerging that will be of interest globally is the rise of the 'Multi Hybrid' operation which delivers a bar, restaurant and entertainment superbly in the complete guest experience, and this is a key reason why the Atlantic Club will be heading across the pond in May.

***
Myles Doran is managing director of Hospitality Inc and a Peach 20/20 Partner.
The Atlantic Club is supported by our partners CGA, Harri and Harrison.
Want to join the action-packed Atlantic Club Tour to Miami ? Email james.martin@peach2020.com for the details.