29 Oct 2021
Bone Daddies Steve Hill talks team, tech and 'menu engineering'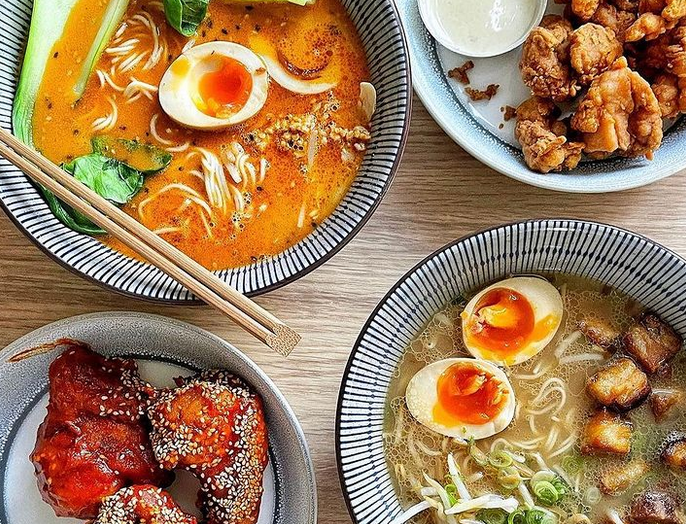 With seven restaurants and six delivery sites, Bone Daddies successfully pivoted to a 'people first', delivery-centric business model to stay afloat through the pandemic. Head of Operations, Steve Hill focused on three key areas: the team, the customer experience and leveraging the data capabilities of their back of house technology to drive efficiencies and margin.
In a new video series from Peach 20/20 partner QSR Automations, Hill candidly discusses how they overcame the challenges of lockdown by putting people and customers at the heart of their survival and recovery and launching their hugely popular #Bone@home kits.
Equally important to preserving its brand and team spirit was optimising margin to keep cash flowing into the business. Hill outlines how QSR technology, and crucially the data 'exhaust' it provides, enabled him to take informed menu engineering decisions, drive kitchen efficiencies and deliver both margin uplift and increased speed of service. See https://www.qsrautomations.com/blog/uk/bone-daddies/
• QSR Automations, which celebrates its 25th anniversary as the global leader in kitchen automation and restaurant technology, has now signed up as a Premium Partner for Peach 20/20.
The business marked its anniversary year with the opening of a $10m, state-of-the-art technology campus, spanning 37,000-square feet, which will serve as the company's new global US headquarters in Louisville, Kentucky.
In the US, QSR works with brands such as KFC, Longhorn Steakhouse, Chilis, Cheesecake Factory, Cracker Barrel and Red Lobster, while its UK customer base includes Hawksmoor, Dishoom, Shake Shack, Flat Iron, JKS Restaurants, Bone Daddies, Blacklock, Vapiano, Papa John's, Wingstop and Giggling Squid.
Angela Leet, CEO said: "In the last 25 years, QSR Automations has seen tremendous growth, while claiming and cementing our position as the leader in restaurant technology. We continue to drive innovation and increase our services for restaurant operators and dining customers, by offering smart and adaptable technology solutions.
"We've worked hard to ensure we grow our capabilities ahead of the evolving needs of our customers. Our focus in the years ahead is all about innovation driven by the ever-evolving landscape of the hospitality industry."