12 Jan 2023
We're hiring: An exciting opportunity to join Team Peach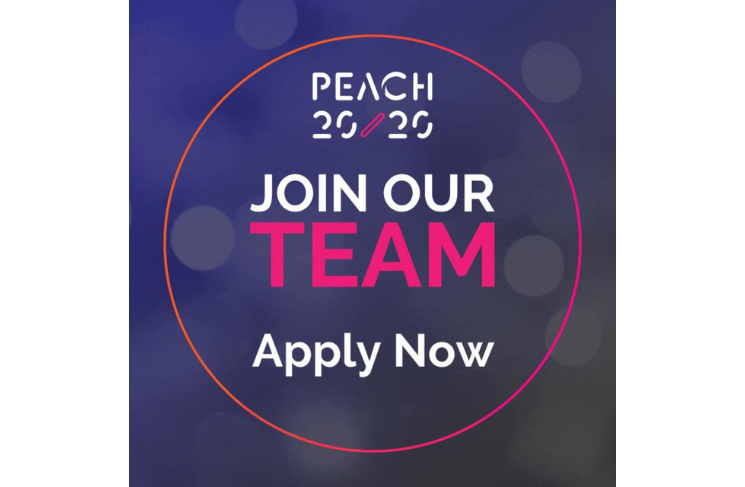 We have an exciting opportunity for an experienced marketing executive to join Peach 20/20 due to growth. The purpose of this new role is to support activity to further grow our community of senior executives, founders and entrepreneurs working in hospitality, and support marketing activity around our industry-leading programme of events.
You will work closely with the Marketing Manager, the Operations & Partnership Manger and Peach Exec Director to support member, contributor and partner relationships. From chasing collateral to briefing assets and managing comms.

Key Accountabilities And Responsibilities -
· Lead on guest list management. Drive data cleansing, gap-filling, and segmentation processes. Support the acquisition of inbound qualified leads.
· Support the Marketing Manager in the implementation of the content calendar across website, social and email to drive up member engagement.
· Support the Partnership Manager on sponsorship package deliverables.
· Support the Partnership Manager with event administration liaising with venues and Partner contractors.
· Work with the team to deliver surveys and feedback insight to key stakeholders.
· Liaise with third party providers of marketing services where required to complete specific projects.
· Support delivery of a smooth, frictionless, professional experience for VIPs from registration to attendance at Peach events.
· Support the team's administrative needs as required.

Skills, Experience And Knowledge -
· Bachelor's degree in marketing or equivalent CIM qualification.
· Proven experience working as a successful Marketing Executive for 3 years+. (B2B experience advantageous)
· You will also be exceptionally personable and have excellent written and verbal communication skills.
· Ideally you'll have experience using Hubspot, SurveyMonkey, Canva, CMS, Hootsuite, LinkedIn, Twitter, YouTube.
· Experience working in, customer facing/guest relations capacity.
· Experience in growing membership volumes.
· Experience in creating and promoting video and podcast content would be a bonus.
· This is a remote role, working with a small team – you will be a self-starter, happy to work autonomously, highly conscientious, with an eye for detail.
· An interest in food & drink is an advantage! 🍑🍸

Why choose us? -
· This is a full-time position; however possibility of part time hours for the right candidate (minimum 22 hours / 4 days per week)
· This role is home based within the UK (occasional travel for team meetings or events required).
· £28-33k depending on experience + annual bonus

To apply, email your CV and a covering letter to becky.dundee@peach2020.com.
Applications close 31st January 2023.