26 Jul 2023
Pub sales up 10.8% thanks to sunny June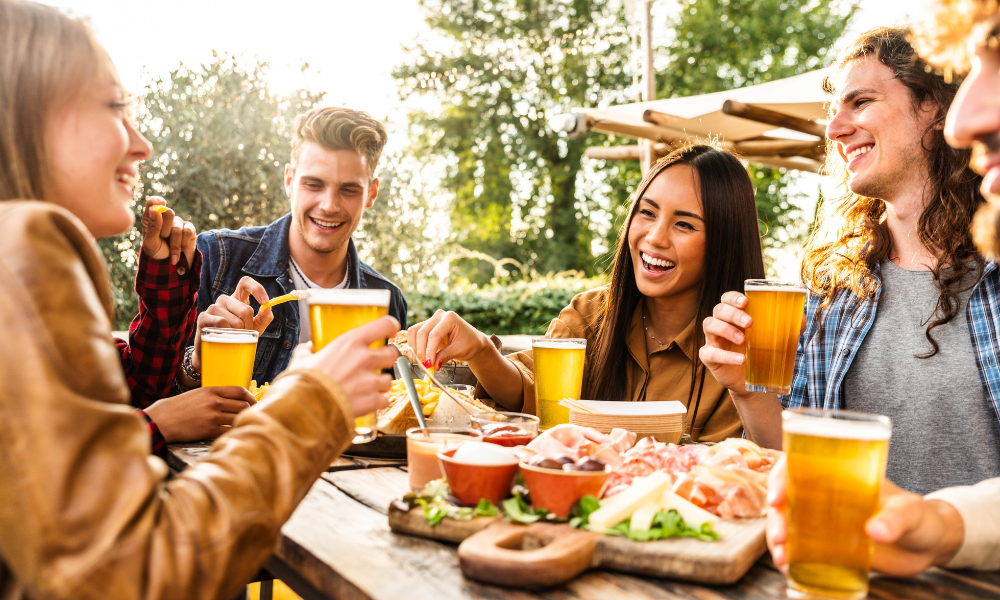 Britain's managed restaurant, pub and bar groups overcame widespread challenges to record a ninth successive month of year-on-year sales growth in June 2023, the new Coffer CGA Business Tracker shows.
The Tracker, produced by CGA by NIQ reveals total like-for-like sales increased by 6.7% in June. The hot weather brought consumers out to drink in pubs—especially those with beer gardens and terraces—and sales in this segment were up by 10.8% on June 2022.
Read more and access the full report
here
.
However, some of this growth came at the expense of restaurants, where sales finished 3.2% ahead year-on-year. The bars segment completed a difficult first half of 2023 with an 8.4% drop in sales. Combined sales growth remains just below the level of inflation, though the gap between the two has closed over the first half of this year. Growth was even across the country in June, the Tracker indicates. Managed groups' like-for-like sales growth within the M25 was 8.1% as London continued its post-COVID recovery—just ahead of the level of 6.7% beyond the M25. Karl Chessell, director - hospitality operators and food, EMEA at CGA by NIQ, said: "These numbers highlight the impressive resilience of managed hospitality groups despite rising costs for businesses and consumers. People remain eager to visit pubs, bars and restaurants when they can, especially during warm weather, and pub operators and suppliers will hope for more high temperatures as the summer holiday season begins—though it's important to remember that sunshine isn't so positive for indoor-only restaurants. More interest rate rises may dampen consumers' confidence and cost pressures remain for operators, but the long-term outlook for the sector remains good."