02 Feb 2023
People hate being miserable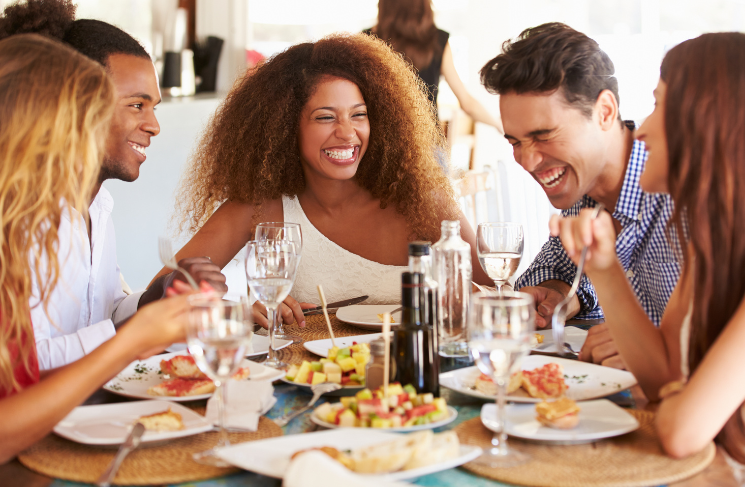 That's why they are still going out to eat and drink - and booking foreign getaways too.
Only this week, Ryanair reported profits of £185m due to increased bookings over Christmas and New Year. Pent-up travel demand over the peak Christmas holiday season and October half-term had stimulated strong traffic and fares across all markets.
The low-cost airline added that it would "deliver record profits in the current financial year" and expected to continue to grow profitably into next year.
This comes on the back of better than expected December trading for Britain's restaurant and pub groups, with like-for-like sales above not just last year, but the last pre-pandemic festive season in 2019. See Official: Britain is still going out to eat and drink.
Even London, which has seen its economy slower to recover because of now engrained working-from-home and rail strikes, was bustling pre-Christmas. Shaftesbury and CapCo, two landlords that own large parts of the West End, said their tenants had enjoyed "buoyant trading" over the Christmas period. Restaurants, bars and shops were now taking more money than before the pandemic, with sales in the run-up to Christmas 6% up, said Shaftesbury.
Of course, hospitality and retail businesses are not finding it as easy as Ryanair to convert that trade into profit, but consumer demand is there - and the data suggests that has continued in January.
What this also underlines is the public's continued appetite to get out of the house and to have a great experience when they are out. All this activity isn't in spite of the cost-of-living crisis, but, one could argue, it's because of it. People want some escape from the day-to-day. They really don't want to be miserable.
Working-from-home and the new three or four day office week are more about avoiding the depressing grind of the daily commute as anything. Staying close to home a day or two a week is much more attractive than being crammed into a suburban train. So it's not surprising that employers are finding that when their people do come into the office, they expect the working environment to have improved.
The trick for business, whether it's hospitality or office providers, is to understand that mindset, and how it's going to affect where people go, when and what those with cash are going to spend it on.
There are reasons to be cheerful - and it's about giving people reasons to be cheerful.