06 Nov 2021
Peach 20/20 announces final speaker line up and "change-making" agenda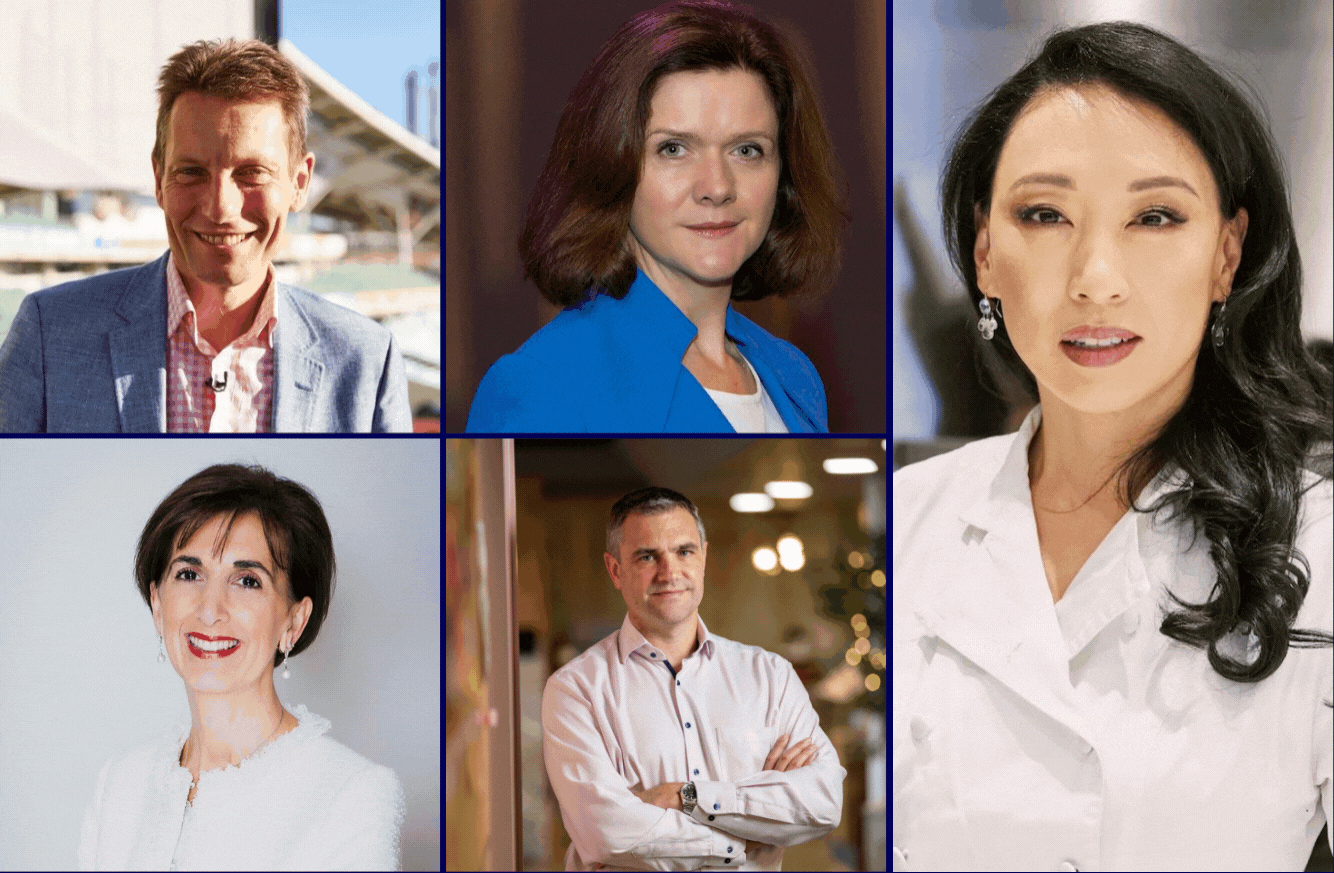 Peach 20/20 returns to 'real life' in just over a week – and we are super excited to be back, sparking conversations with 300 of the industry's most admired movers and shakers.
And we are not alone. Our VIP places have been snapped up and the support from our partners has been fantastic.
Maybe it's this year's incredible line up of speakers – change makers, ground breakers, big thinkers and determined doers - all coming together to tackle the biggest issues we face as a sector.
Our roster of speakers includes founders and entrepreneurs – Judy Joo of Seoul Bird fame, Nisha Katona, of rapidly growing Mowgli, Hamish Stoddart, the zero-carbon pioneer and founder of Peach Pubs and Justin Crawford, one of the visionaries behind Escape to Freight Island, one of Manchester's hottest venues.
Key sector influencers and thinkers Steve Holmes CEO, Azzuri, Simon Potts, Peach advisory board member and The Alchemist MD, Eve Bugler, recently appointed COO at Loungers and Rachel Belam, head of F&B leasing at Westfield, bring their voices to the debate.
International growth is firmly back on the agenda and we are delighted to welcome Nicolas Boudet and Stacey Peterson Androes from global powerhouse Wingstop to talk world domination and digital transformation. Both will be flying in from the US for the event.
And two of the sector's big corporate leaders, Greene King's Nick Mackenzie and The Restaurant Group's Andy Hornby, step up to the plate to address major business challenges: Diversity and Sustainability – bringing their experience of the wider business world to the table.
Our list of government influencers and thought leaders is equally impressive – with Kate Nicholls, UKHospitality, Tea Colaianni, founder of WiTHL, and Lorraine Copes, founder of Be Inclusive Hospitality, taking to the stage.
Keeping us honest with hard numbers and insight from industry leading data and strategy company CGA we welcome Phil Tate, Group CEO.
Last but by no means least, our co-chair for this year, joining Peach 20/20 founder Peter Martin, is the self-proclaimed customer champion, former ceo of Wagamama Emma Woods, now blazing a trail as chair of recently floated Tortilla.
The full programme is available HERE.
Peach 20/20 is an invitation only event with VIP places generously funded by our partners.