20 Oct 2022
Only a Pavement Away receives Peach 20/20 Special Award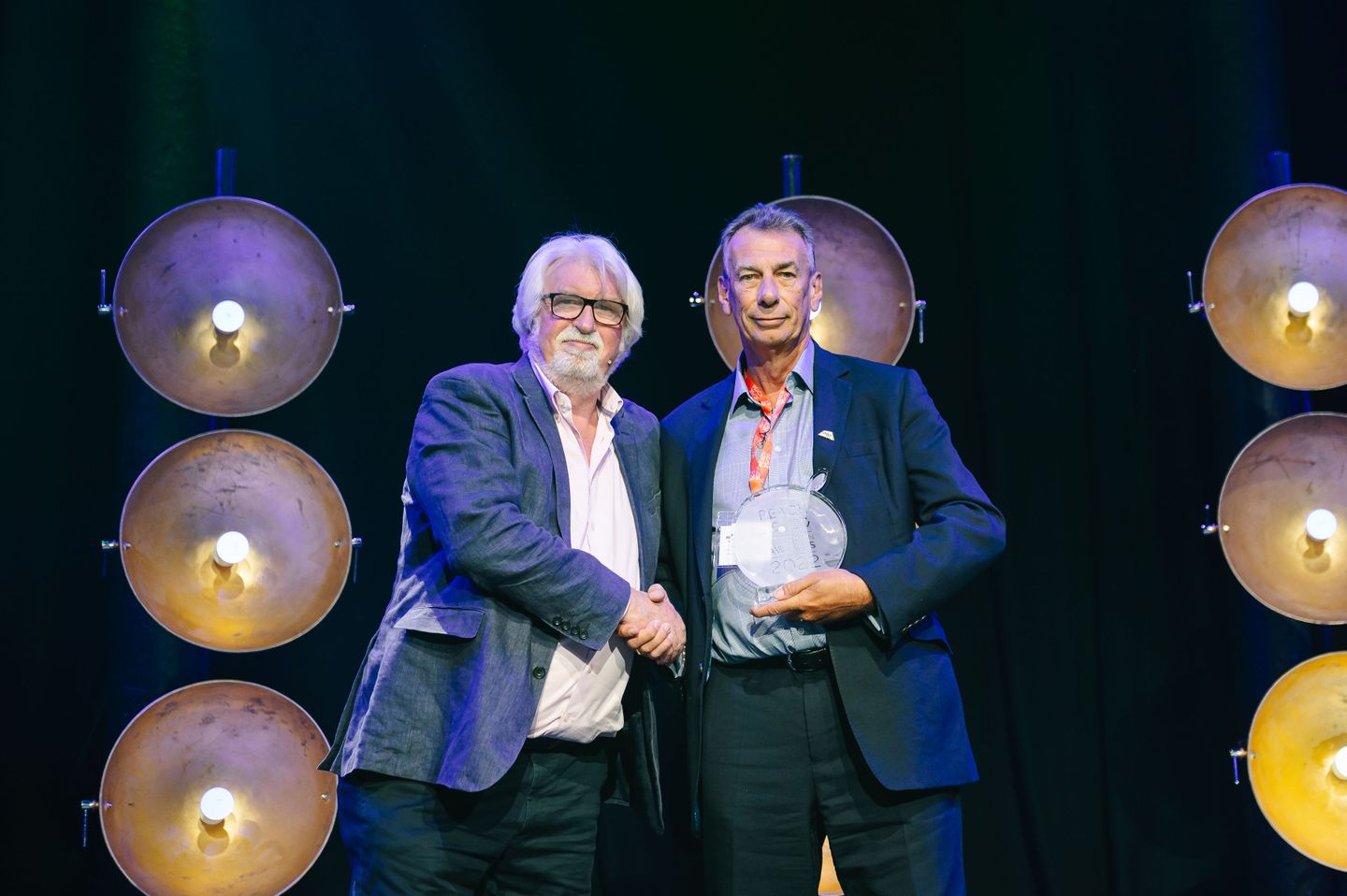 The founder of a pioneering charity has been hailed for his crucial contributions to wellbeing.
A vitally important hospitality initiative has been recognised with a Special Award at Peach 20/20's 2022 Hero and Icon Awards.
Only a Pavement Away and its founder Greg Mangham receive the Award for their groundbreaking work since 2018 to help people at risk of homelessness, prison leavers and veterans find jobs in the hospitality sector. Connecting charities with employers, they have helped many people who might otherwise struggle to find work to build careers in the industry and access support with personal finances and development, and helped a host of businesses get access to talented new team members.
Presenting Only a Pavement Away and Greg Mangham with the Special Award, Peach 20/20 founder Peter Martin said: "In just five years Greg has managed to capture the attention, imagination and involvement of what seems like the entire pub, bar and restaurant sector – to share his vision of helping the homeless, ex-offenders, veterans and those in danger of becoming homeless and to get them into jobs in the hospitality industry."
Only a Pavement Away was celebrated at the Hero & Icon Awards dinner following this year's Peach 20/20 Conference, the hospitality industry's leading networking and learning event. The evening also saw the presentation of 15 Hero Awards for hospitality's leading brands and individuals, plus five Icon Awards for some of the sector's most inspiring leaders.
Peach 20/20 thanks its headline partners: CGA by Nielsen IQ, Diageo, Fourth, Nutritics, Vita Mojo, Wireless Social and Zonal; premium partners Access and Harri; and event partners BrewDog, Budvar UK, Chapman Ventilation, Coca-Cola, CPL Learning, Freeths, Lucky Saint, Mr Yum and Yumpingo. Charity partners are Only A Pavement Away and the Tim Bacon Foundation, and association partners are Plan B and UKHospitality.