22 Feb 2023
New approach to benchmarking customer acquisition - and loyalty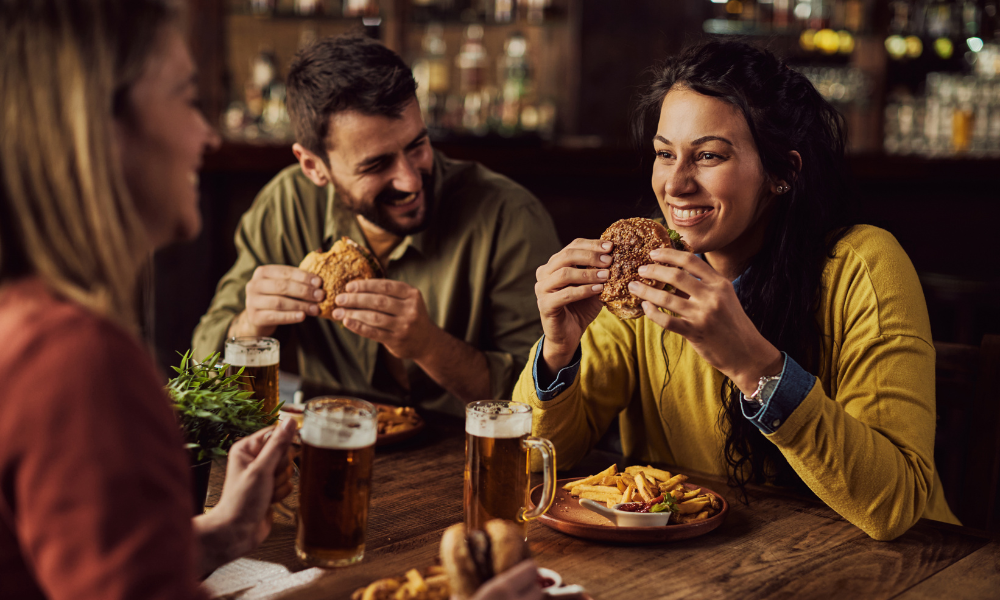 How do you benchmark customer loyalty – and the effectiveness of your marketing? A new report from Peach 20/20 partner Wireless Social is designed to help restaurant, pub and bar operators do both, simply and swiftly.
Wireless Social's Industry Benchmarking Report measures how often consumers visit an individual site – and also at brand level what proportion of customers are new to that brand every quarter. It will allow brand owners to see how they match up against the market.
The aim is to provide senior leaders with a regular, straight-forward board agenda update on their loyalty and marketing impact, while giving marketing teams more granular insight.
Data from the launch report, collected from 24 million wi-fi logins across more than 600 operators, shows that on average a repeat customer will visit a brand 1.72 times over a three-month period.
The barometer also reveals that new customers typically make-up 53% of all visits to a brand over the same period.
The numbers show that new customers typically make up a higher proportion of restaurant footfall (64%), while pubs have the highest proportion of 'regular' customers.
Casual Dining, QSR & Restaurants have the lowest level of repeat business, at 1.38, 1.50, 1.50 visits on average every quarter. The highest level of regular usage is in food and community pubs, with 1.84 and 1.98 visits typically every three months respectively.
Proportion of customers that are new users, in past three months
(by sector, Q4 2022)
Community pub 40%
Food pub 44%
Café 49%
Total market 53%
QSR 59%
Bar 59%
Casual dining 60%
Restaurant 64%

Average customer visits per brand/site, in past three months
Community pub 1.98
Food pub 1.84
Café 1.72
Total market 1.72
Bar 1.54
QSR 1.50
Restaurant 1.50
Casual dining 1.38
The report has been developed in conjunction with existing Wireless Social customers and industry leaders. A free top-level report will now be published every quarter, with Wireless Social customers with Insights Plus, also able to access online granular insight on a continuous basis, including competitor-set, geographic comparisons and demographic filtering.
"The data is fascinating, showing that restaurants and casual dining brands in general have to work harder for business, with established customers visiting less often than the average for the market and also being more reliant on new business. In contrast, food and community pubs typically have a more loyal clientele, with higher visit rates among their regular customers," said Wireless Social CEO Julian Ross.
"The important factor for individual operators however is how those numbers change over time – and how they compare with sector averages – which is what the new report will tell them. The ideal, I suspect, would be to grow repeat business among the existing customer base, while keeping a steady flow of new users to a brand."
Peach 20/20 founder Peter Martin said: "This will be another highly valuable tool for the hospitality sector, and as we found when we launched the Coffer Peach Tracker some years back, it will no doubt attract more participants over time to enrich the results.
"Every brand will have their own target for loyalty and new business to benchmark against the market over time, but with the cost of living crisis biting it will be important for operators to monitor loyalty through how often their customers are revisiting, if newly acquired customers are returning – not to mention how effective their marketing is to maintain a flow of new business."
This report is built with data from over 600 multi-site operators across more than 10,000 venues including many of the most recognised High Street brands. Download a copy of the launch report here.
If you want to know where your business ranks, and compare your performance across the full selection of data points, reach out to the Wireless Social team.