26 Jul 2023
Navigating the path to retention success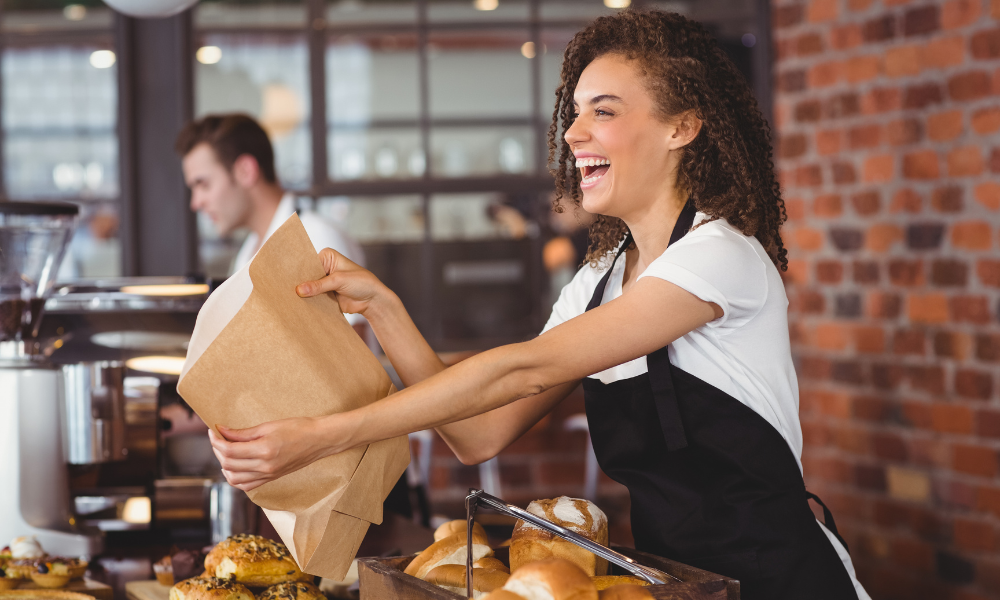 Employee retention is a significant and persistent challenge, affecting operators in every corner of the globe. Speaking during Peach's Atlantic Club tour to Austin, TX, Harri founder & CEO Luke Fryer highlighted the vital importance of the new hire experience - and how it sets the tone for the employee journey.
The pandemic forced hospitality operators worldwide to change the way they hire, and while staffing levels are steadily improving globally, there are still two million unfilled hospitality jobs in the US alone.
According to the Financial Times, immigration into the American labour market has increased by four million workers over the last two-and-a-half years. The working age immigrant population has also reached its pre-pandemic level. But operators are still understaffed - with seven out of 10 saying they are short staffed. Why? Because these new talent pools simply haven't been captured.
In the UK, talent availability also remains a challenge as the international workforce has diminished. Since 2019, 200,000 people have left the UK due to Brexit. Research shows that 11% of hospitality roles in the UK are still vacant, with 43% of UK operators having to reduce opening hours in 2022 due to understaffing.
The good news is there are signs of recovery in foreign workforce availability, as the number of work visas being granted is rising. So, there is new talent on the market, but the hospitality industry must find a way to attract those workers.
The key to understanding retention issues
To really understand and improve retention, you must first understand the building blocks of today's employee experience. The most successful operators in the world apply the same rigour and intensity to the employee experience as they do the customer experience.
Ask yourself: where do they intersect in the business, and what matters most to them? A large number of our customers are becoming very strategic with their retention strategies beyond just giving someone extra pay.
Nailing the 'New Hire Experience'
An estimated 50% of hospitality workers leave in the first 90 days – either because the role wasn't as they expected, or due to inadequate training. In the QSR sector, this figure rises to 60%. And 8% of those who leave never return to hospitality.
To address this issue and ensure long-term retention, it's crucial to focus on the concept of the 'new hire experience'. How do we make sure employees know what to expect or who to turn to for assistance before they've even started?
How do you let your culture reveal itself within the first four weeks? How do you let people understand the team they're working with, without having to rely on the manager? Integrating automation into your existing workflow to reduce manual tasks helps your team to focus on more meaningful work.
Visualising the employee journey
It's also essential to visualise how someone can grow within your company. Almost everyone has elements of these 'employee journey' programmes in their business today, but it's usually very manual. How do we say, "This is how you can grow if you join our business! Here are examples of how others have grown, and here are the stepping stones for you to do it too," without over-relying on managers? A visualisation of the employee journey supports 1:1 manager discussions and gives employees the right level of transparency to see how they can grow within your company. So few of us in hospitality have time to conduct a 30-day performance review.
The art and science of engagement
There's a true balance of art and science when it comes to employee engagement. The art is listening and the science is sentiment data. Leaders need real-time updates of what's happening now – and most notably, what will happen next. This vital information, like knowing exactly how your employees are feeling at any given moment, is key for future-proofing your business and avoiding staff turnover.
The traditional vs new way of calculating staff turnover
If there's one problem we're passionate about solving, it's trying to reduce the number of people suddenly leaving the business. The numbers are very profound – 50% of people leave. That translates to 17-22% of the total labour cost. If you actually run a payroll report to say 'When did the employee start? When did they finish? Well, take everyone who left in the first 90 days and add up all wages paid to those employees', it's going to be between 17-22% of total labour. That's a huge number. So if we can actually start to figure out why employees are leaving and get ahead of it, we can do great things.
Smarter scheduling
Accurate scheduling plays an important role in ensuring smooth operations, optimal staffing levels, and exceptional customer service – but manually creating schedules can be a mammoth task. That's where automated scheduling and rota creation comes in.
By eliminating the need to manually build schedules, your general managers can focus on other important aspects of their role, such as training, team management, and customer interactions. It can also address compliance concerns, one of the biggest challenges in restaurant scheduling – especially for new managers. For frontline employees, having their rota planned well in advance and receiving the right hours is essential for job satisfaction and retention.
Rewarding and recognising
In today's world, a salary simply isn't enough to keep people on board. Rewards and recognition have become equally important. And establishing a programmatic approach to retention initiatives is necessary. The more you can create a repeatable process for your retention strategies, the more effective these initiatives become.
Canopy by Hilton London City Hotel developed a strong employee referral programme with the support of an employee social referral function to source talent. These tools prove invaluable in identifying the source of a referral and appropriately rewarding employees for successful recommendations. This leads to improved retention for the person referred and the referee.
Ultimately, your main priority should be creating an employee experience that delivers higher retention of your workforce. If you can solve your staff turnover challenges with an engaged and stable workforce, everything else just gets easier. Your productivity increases, your labour costs stabilise, and you're left with a balanced approach to growth.
For more information on retention and other employee strategies, Harri.