30 Mar 2023
How Nando's is keeping its cool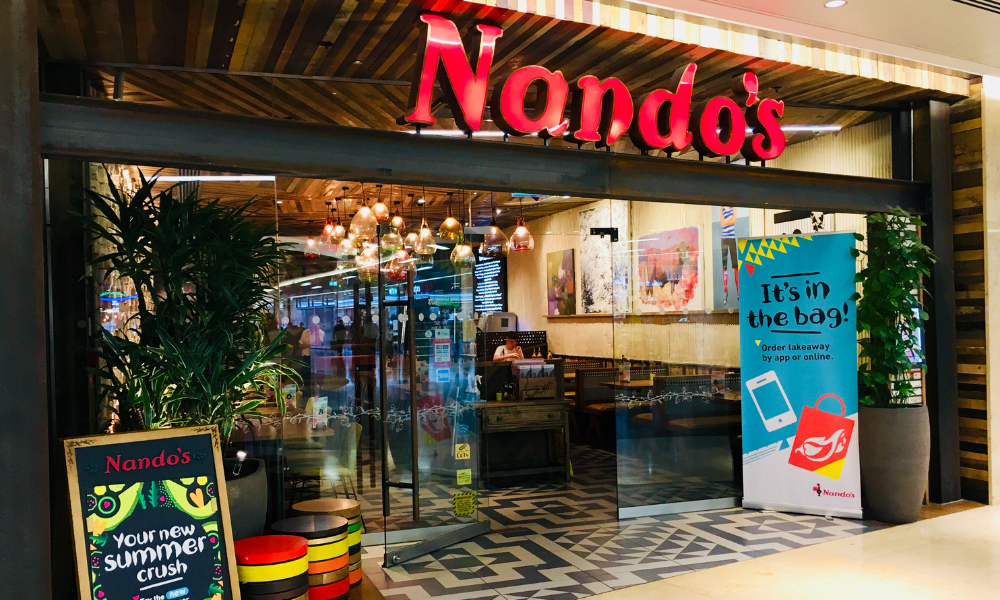 Nando's has always prided itself on its powers of re-invention - over the years keeping itself relevant for every new generation of consumers going out to eat.
Once dubbed the Mini of the restaurant market, by then M&B marketing director Adam Martin, for being fun, affordable and classless, with its appeal to a wide social and ethnic demographic - Nando's strong connection with the young has perhaps been the key to setting it apart from rivals.
As a brand spokesman pointed out only this month in the marketing media: "Nando's at its core is a youth culture brand."
So, perhaps it's surprising in these times of Insta and TikTok that the peri-peri chicken brand's latest promotional campaign has harnessed a more traditional mode of mass communication - a TV commercial.
Apart from the odd foray on to the box by the likes of Harvester, in the eating-out market TV advertising has tended to be the sole preserve of fast food chains, with McDonald's being the supreme practitioner.
Nando's has used TV extensively in its home market of South Africa, but its UK marketing usually has social media at its heart - jokey, irreverent and often linked to the world of music. Not that it has forsaken social, but its new "This must be the place" commercial seems to have hit the mark too with its core market.
Data from YouGov's BrandIndex shows Nando's Ad Awareness score jumped from 11% to 20% among 18 to 34-year-olds in just two weeks following the launch of the campaign. "This must be the place" is a 60-second, high-energy film narrated by a young man among a group of friends at the back of a bus.
Telling the story of a trip to Nando's, it features England and Arsenal footballer Bukayo Saka, Instagrammer Grime Gran, TikTok chef Let's Munch and music artist Niko B - so very much playing on the personality of the brand itself, with arguments over how hot you can take your chicken, and directly aimed at that youth audience.
As well as TV, the campaign is running across video-on-demand, cinema, out of home, social and radio.
And what does this tell us about Nando's? Well it hasn't eased up on its mission to collect and convert new customers - not to mention reminding its loyal base that it's still on the money. If anything it has upped the ante, despite (or perhaps because of) the cost-of-living crisis. When others may be taking their eye off the marketing ball, it looks like it has taken the opportunity to ease ahead.
With that there is a warning to the rest of the market not to cut back on marketing spend just because times are tough. It may well be the time to increase - or at least to be more creative.
Incorporating TV advertising into its promotional mix, Nando's has also shown it is not afraid to try something new (or even old) to stir things up. As the same Nando's spokesperson said: "We wanted to continue our championing of our youth culture following. We wanted to crack into a number of channels. We're delighted with the results. We've had really strong results from Gen Z consumers."
The brand is still tracking restaurant activity, but reports that the campaign has performed really well on social. What's crucial is that it is measuring then impact.
The ad also introduces Nando's first sonic logo - no I didn't know what that was either, but sonic branding is a thing. It's inspired by Nando's Southern African heritage and its 'Afro-Luso' music playlists in restaurants. The new sound will link all brand touchpoints, including the in-restaurant experience, advertising and internal communications.
What Nando's is good at is creating noise and excitement, and giving people, especially the young, a reason to go out. As Mowgli boss Nisha Katona was quoted in the Guardian only last year, the restaurant industry owes it: "Those 16 to 17-year-olds could have done anything with their pocket money. No, they put on shoes, went out, behaved at a table."
It remains relevant and an innovator too, with around 50% of customers reportedly ordering and paying on their phones.
It's a real power brand that we can't ignore – and it's kicking on.