01 Nov 2021
Menu Engineering Helps Hospitality Teams to Manage Costs in 2021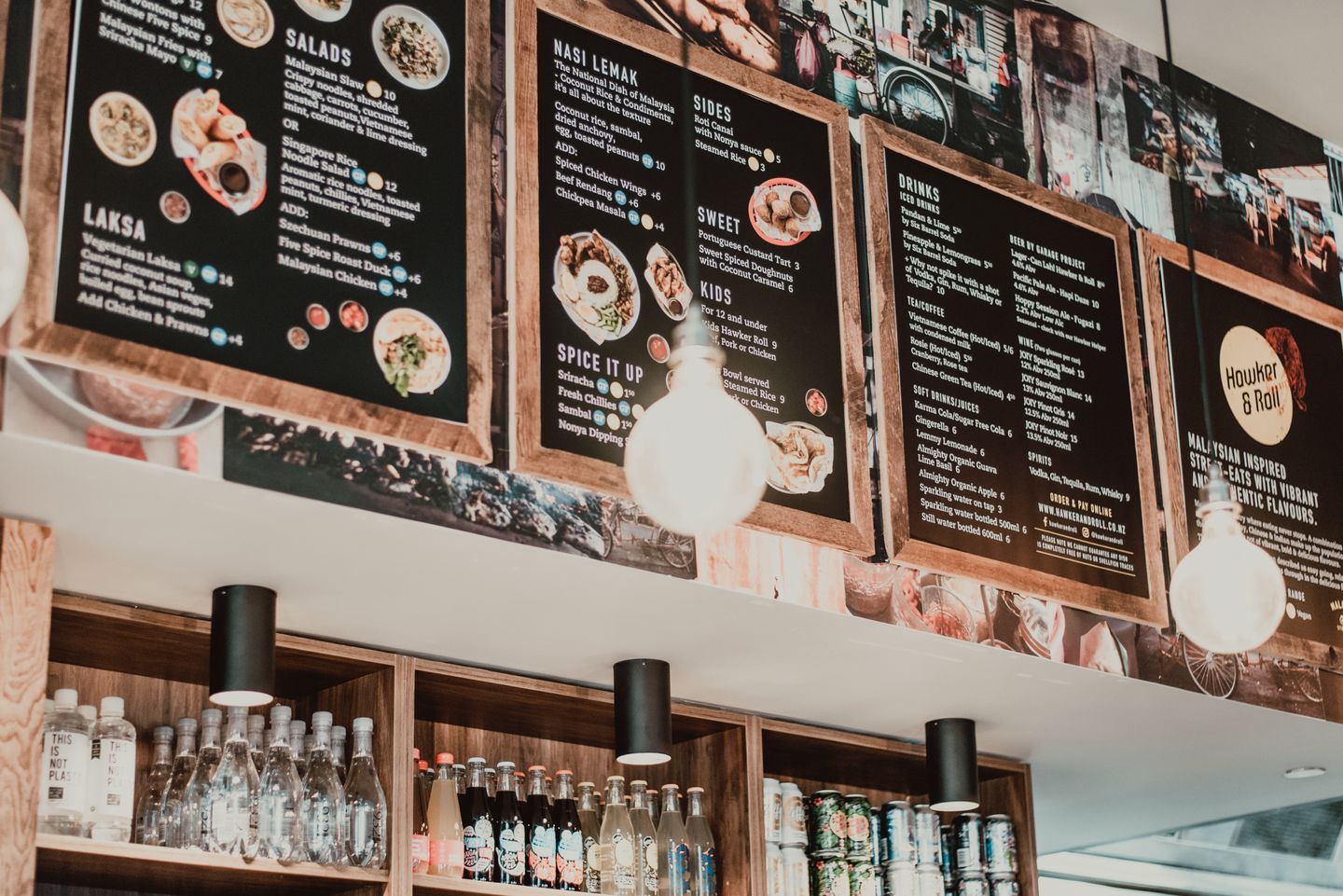 Originally created by Fourth
On top of the decreased sales resulting from the pandemic, the hospitality industry is facing an ongoing rise in labour costs and uncertainty regarding supply chain reliability and product availability. As the industry looks forward to the return to travel and dining in the second half of 2021, cost controls in every part of the business will be critical to its health.
Foodservice is a necessary component of the guest offering and an area where proactive, forecasted, and effective cost controls can significantly impact your operation's profitability. Hoteliers must focus on engineering their menus to eliminate low margin dishes while still exceeding the guest's brand expectations.
Menu engineering is the study of the profitability and popularity of menu items and how these two factors influence the placement of those items on a menu. Due to consumer preference changes, increased channels for delivery, and challenges in the supply chain; menu costing and evaluation must become a focussed initiative.
Assuming you understand the true cost of your dishes, an excellent first step in evaluating your menus is to apply the Boston Growth Matrix. This concept from the Boston Consulting Group allows businesses to categorise their products into four areas:
Horse – Highly popular but with low margins. For these, you can look to try lower-cost ingredients to increase profitability or reduce portion sizes.
Star – Highly popular and with high margins. Your menu design should highlight these menu items, and the recipe should be kept consistent.
Dog – Low popularity and low margin. These are the menu items that you could look to drop from your menu and replace with something different, or again engineer the recipe to improve profitability or popularity.
Puzzle – Relatively low in popularity but with higher-than-average margins. These will need some investigation to understand why they're not so popular. Consider tactics like changing some ingredients or lowering the price to see the impact.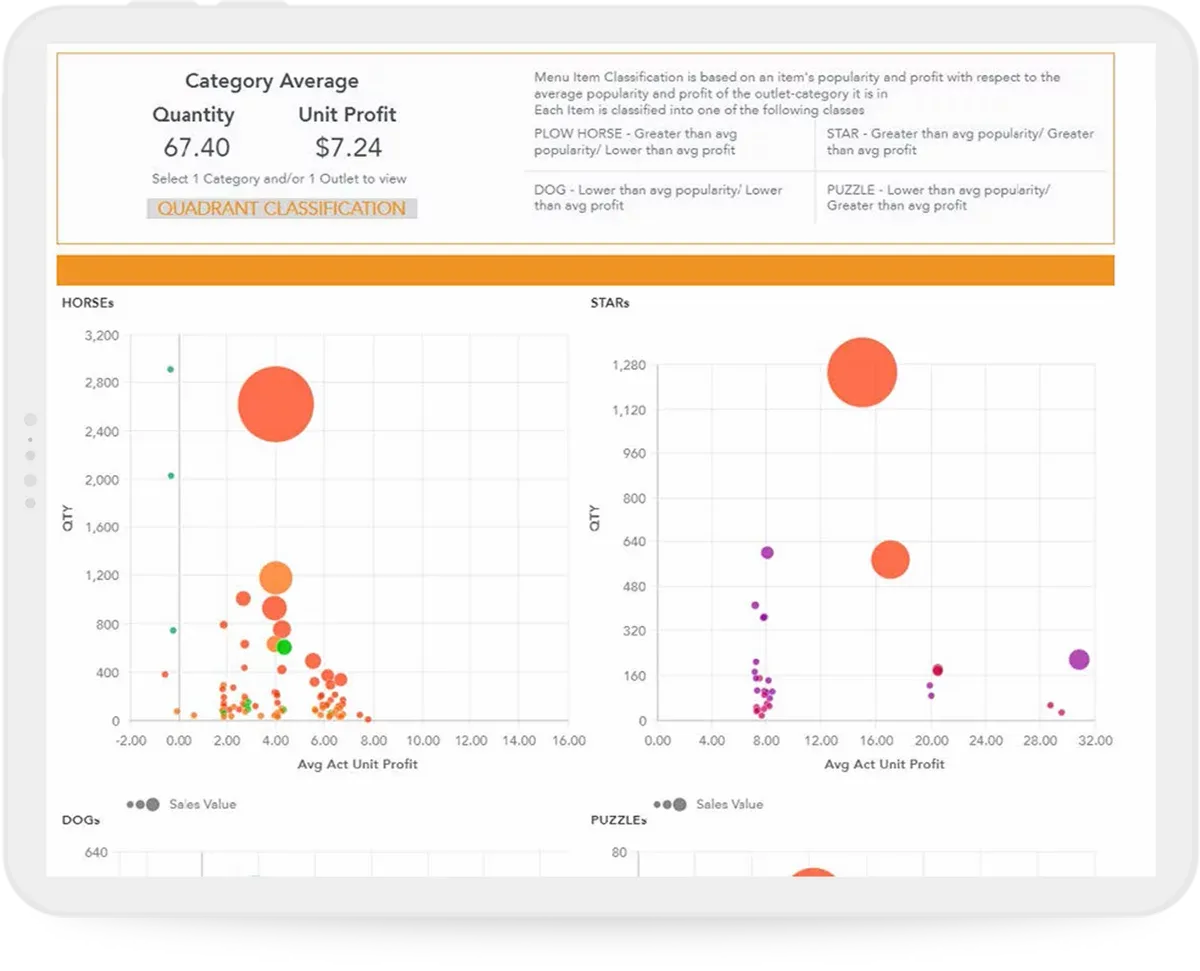 Once you've categorized your dishes – the low sellers and those with the highest profitability, it's time to model different scenarios:
What is the impact on guest sentiment and brand standards when you remove a dish?
Can you re-engineer a recipe for increased profit? Swap out or adjust products? Can you have a conversation with your supply chain to help adjust product volume and price point?
What impact does a selling price change on individual dishes and guest perception?
Are there regional variations to consider based on seasonality, supply availability, and differing guest expectations?
Unfortunately, many well-intentioned menu analysis efforts are foiled by the use of manual tools like Excel or even paper to conduct their menu analysis. Errors in formulas or out of date prices will massively impact the entire process's effectiveness, and therefore the results. An incorrect price of a single ingredient could have precisely the opposite effect you're looking for and reduce the profitability of several menu items.
Critical to menu engineering is a single set of master data, which ensures precise comparisons and factual, real-time decision-making. With the right systems in place, vendors can upload new catalogs and prices so you can be confident you're always working with the most up-to-date pricing. You can also include wastage at the ingredient level and automatically factor in shrinkage and cooked weight, all of which will flow through to your recipes. With full and accurate information on hand, your culinary teams can then 'sandbox' recipe changes to see how that impacts a dish's profitability or (with the new Food Labeling Regulations in mind) reduce the calorie count of a recipe to make it more popular to guests.
As well, scaling a menu offering up or down for future banqueting, responding to increased occupancy, or advising on sales package strategy, will ensure effective and efficient planning is done once and easily manipulated without excess effort.
All of this work to understand your menu and the necessary changes will only be useful if you can monitor that change's results. Like any operational adjustments to your business, you need to see the impact of decisions quickly. For example, if you swap one ingredient with a cheaper alternative, how does that impact the menu item's popularity? Do sales decrease? Do customer ratings decline? With a fully integrated solution that brings all data together in one place, you'll be able to see exactly what impact these changes make and take action where it's needed.
A proactive approach to menu costing and engineering will allow you to make competitively intelligent, financially informed decisions about your various foodservice offerings. Find out more about Fourth's complete Inventory and Procurement solution including Recipe & Menu Engineering.
***
We're proud to include Fourth as one of our esteemed headline partners for Peach 20/20 Conference taking place on November, 17 at Exhibition London.