14 Dec 2021
Making sense of a changed market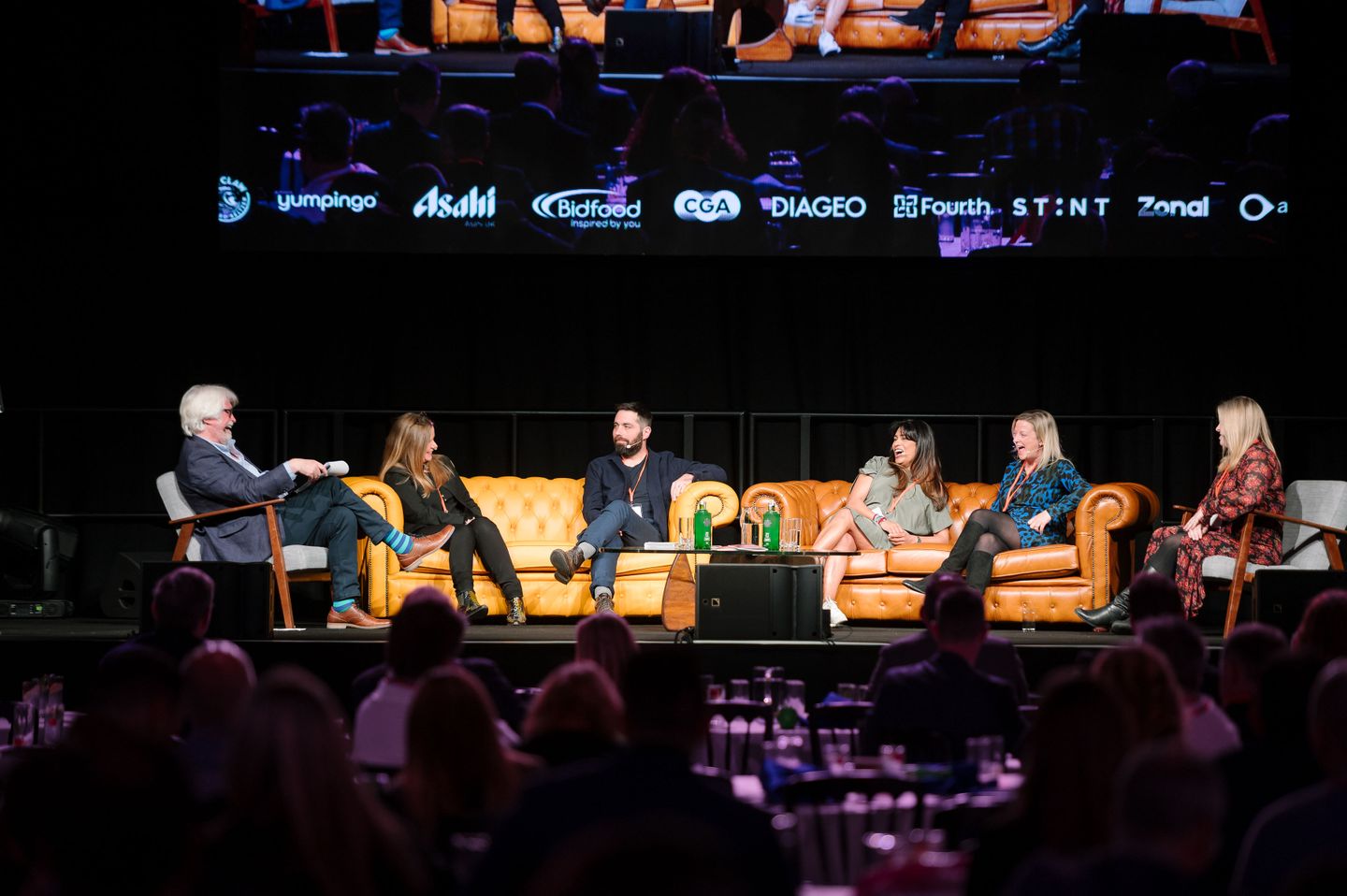 How to navigate the here-and-how remains a major challenge for pub, bar and restaurant operators, but understanding the longer term implications of the new trading environment is just as vital.
As the 'Change Makers' panel at this year's Peach 20/20 conference agreed, there is more to come in 2022.
"It's a time of change and opportunity in the market, and since the industry rebooted there's been no loss of appetite for expansion and doing new things," said conference co-chair Peter Martin as he introduced the session, which brought together five inspiring leaders and innovators.
Here's what they had to say about some of hospitality's big issues.

On… technology
COVID has dramatically accelerated the take-up of technology in hospitality, and Loungers COO Eve Bugler said 50% of her guests were now ordering via app. "That really surprises me, because the whole culture was of ordering at the bar. The fact that consumer behaviour has changed so much in a year is exciting." However, the migration to digital brings the challenge of replicating venues' personal touch in a digital world. "The question that comes back to us as operators is how do we still get those customer touchpoints? How do we still get that sense of community and warmth if you're not ordering from a human being?"
Adding an international perspective, Wingstop's vice president of international technology Jenni Doyle said people are more tech-savvy than ever, and are providing brands with deep insights into their habits and preferences. But they're also more demanding than ever. "Most consumers are cognisant as we take them through the digital journey—they know we're collecting their data and that they're opting in. But they have an expectation that we're doing something with that data to make their experience even better."
On… staying agile
Manchester's Escape to Freight Island won the title of best destination / new opening at the Peach 20/20 Hero and Icon Awards. Director Justin Crawford said its success was partly down to the way the team had drawn on experiences in other sectors like events and business, and partly a result of thinking ahead to what people want next. "Street food markets are exciting, but we need to see the next stage of that." The business has an eye on future openings, but wants to stay flexible—and at 50,000 square feet and with 5,000 covers on a recent Saturday, the team already has its hands full. "Is it a rollout? We don't know yet," Crawford said. "It's a big beast and it requires a lot of energy… it's like a rolling, permanent festival."
On… getting the right F&B mix
Rachel Belam, head of food and beverage leasing at Westfield owner Unibail-Rodamco-Westfield, said food and drink line-ups in retail centres like Westfield were emerging from the pandemic in decent shape. "It was a horrific time… and we've had a few failures, but we've come out of it fairly well." As people settle back into shopping and leisure habits, it's important to give them a good choice of large brands and independents, she said. "It's exciting to work with small business and the big ones as well… we need a balance of both." Finding the right mix of physical and digital interaction is vital too. "Quite often I resist the move to digital ordering… We've had lots of operators who want to remove all service from the front counters, but I don't think that's what people want—they want human contact too."
On… staff shortages
Recruitment has been a major challenge across hospitality in recent months, and Eve Bugler said Loungers' solutions had included appealing to non-qualified people and encouraging apprentices. "We're all passionate about social mobility… this is one of the only industries that you can come in unskilled and perhaps without English as a first language, and a few years later you can be a manager earning substantial money."
Cross-industry campaigns like Hospitality Rising are crucial in backing up these efforts, and employers need to be more bullish about what they offer, Justin Crawford said. "This is an exciting industry… the idea of working in hospitality has a slightly negative attachment to it: it's something we've accepted for a long time and it has to change." Good recruitment is the key to business success, Mowgli founder Nisha Katona agreed. "If your team are happy, the bottom line will follow."
On… inspiring others
Nisha Katona has built a high personal profile through TV appearances and books, but she told Peach 20/20 that it was more important to inspire others than promote her restaurants. "The TV is about representing people like me who don't come to this industry with any business pedigree … I just want to inspire other entrepreneurs to take the plunge. If it incidentally helps Mowgli and brings people in, that's great."
Katona wants to enthuse consumers too. "My passion is for building restaurants that are homes from home, in cities that need them. I want to get people out of their pyjamas and eat out… I want the lights back on the high street."

Watch the session in full -
Session Replay: The Sustainability Challenge
You can also watch the entire Sustainability panel session at Peach 20/20 on YouTube as well,
click here