18 Jul 2023
Life beyond London: The regions are roaring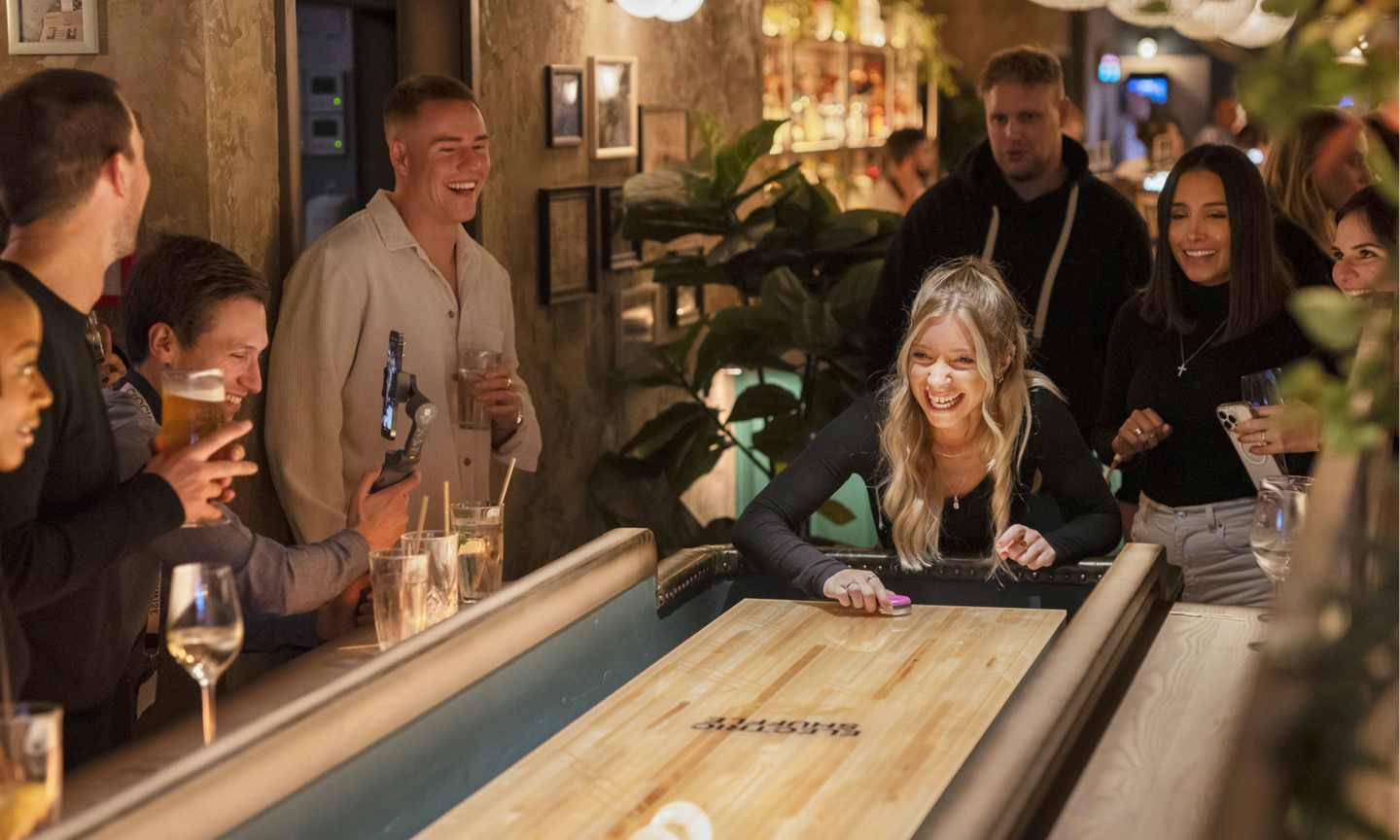 London might be Britain's capital of hospitality, but some of the most dynamic concepts and exciting growth opportunities lie further afield. A stroll around Peach @ The Beach's location in Brighton soon proved that, and four top operators joined a panel session to discuss the state of play and secrets of success away from the capital.
Razak Helalat, founder of Brighton's Black Rock Restaurants Group
"We opened in 2011, and I remember people thinking we were crazy to open an expensive steakhouse in the middle of a recession, on a back street of Brighton where no one could find us. But Brighton's got a vibrancy and its own micro-economy that means it's always done well, and that's why we started against all the advice. It was blind faith. None of us knew quite what we were letting ourselves in for, but we had such a burning passion for what we wanted to do.
"Restaurants in Brighton back then weren't as good as they are today, so we went down well. Now we've got five restaurants, four brands and 260 staff and finally after 12 years we're about to move our original site. We're looking to grow outside Brighton because there's only so many different concepts we can open there. London's still pretty tough at the moment and there are definitely a lot more exciting opportunities outside. If everyone is going right, look left."
Olivia Reid, food and beverage director at Sessions
"Brighton's such a tight community of restaurateurs and residents. Loyalty is what keeps businesses going and when you open in Brighton you have to prove yourself. When people see you're OK you can stay, but they'll tell you very quickly if you get it wrong.
"We're now moving to Manchester, which feels ridiculously vibrant and growing. But it's essential to learn what's actually thriving there - what's smoke and mirrors and what's actually going to have a long-term future. My knowledge of Brighton was put to good use at Shelter Hall but I'd never try to replicate that anywhere else. You have to go in there and get the intel from local people and find the right partners."
Juliette Keyte, marketing director at Red Engine Team, the group behind the Flight Club and Electric Shuffle brands
"We go to cities dozens of times before settling on an opening. Fundamentally we've got to be adding something new. We don't want to be a London bar just turning up, and it's about embedding in a community before committing to a launch. We run a three-month pre-launch campaign and then a three-month post-launch campaign - we establish that physical presence and properly say hello to people.
"The next openings for us are in Glasgow and Edinburgh, which is exciting for us. We're looking at the likes of Oxford, Cambridge and Brighton. It's just finding the right site, and there's still a significant runway for us here [in the UK]. International markets are different, and you need to make sure our partners in other countries really buy into the brands. We need someone who is going to commit emotionally as well as financially. It's got to be a true partnership and not just us handing over the keys, wishing them luck and taking a cut. We've got to connect."
Thom Elliot, founder of Pizza Pilgrims
"Brighton was an obvious place for us. It's London-on-Sea and has the highest average spend of any of our restaurants. The temptation is to turn up in new places and follow what you think are the local stereotypes, but you've got to really know what they're about. I wanted our new openings to be driven by the data, and we'd get lists of places that we should consider, but for us it's still about that gut feel - how your heart feels when you walk into a place. Recently we went to Cardiff and soon realised it's a city that's out for a good time.
"We want to be restaurants that are community-led. If you open another restaurant in Soho you're never going to be that. You might be the novelty for a while, but then someone else will turn up. I'm optimistic about the future: you've got to be. Maybe it's naïve, and you can't just bury your head in the sand. But if we've survived Covid then we can survive a few more ups and downs."
Peach @ The Beach was supported by event partners Airship, Bird & Bird, Casual Dining, CGA by NIQ, COREcruitment, Lucky Saint, Square, Toast, Toggle, Wireless Social and Zonal.