Join us for a 'Dream' date in Manchester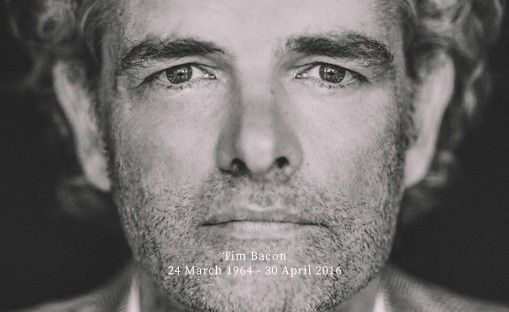 The Tim Bacon Foundation is organising a major fundraising initiative on Thursday 8 September in memory of Peach Industry Icon and founder of the multi-award winning Living Ventures, Tim Bacon.
"Dream The Impossible: The Sequel" sees Manchester restaurants and the wider business community team up once again for a night of fine food, fun and fundraising. The aim is to repeat the success of the 2017 event, which raised a staggering £500,000 for The Christie hospital in Manchester.
Peter Martin, founder of Peach 20/20 and a Foundation trustee, commented: "Tim was an extraordinary entrepreneur, a force of nature, a man who literally turned his dreams into reality. This fundraising evening celebrates the city and the sector he loved and is the best way I can think of to remember him and support the fantastic work of the Tim Bacon Foundation."
Diners buy tickets for drinks and dinner at one of the many fantastic Manchester eateries who are generously supporting the event: The Alchemist, Gusto, Grand Pacific, Australasia, San Carlo, Habbas, The Bull and Bear, Hawksmoor, 20 Stories, Tattu, and Dutton. The proceeds from tickets, sponsorship and a silent auction will be donated to the charity. The evening concludes at The Albert Hall with all 1,300 guests gathering to enjoy music and dancing.
The Foundation is now seeking sponsorship of each restaurant involved. The package includes 20 tickets and costs £15,000. Individual tickets are also available and priced between £150-£250 per head depending on the restaurant.
Tim Bacon, with his business partner Jeremy Roberts, founded and built the Living Ventures empire of leisure brands including The Living Room, The Botanist, The Alchemist, Gusto, Australasia and Grand Pacific. Following Bacon's death at the age 52, Roberts set up the Tim Bacon Foundation to raise money for cancer charities.
Jeremy Roberts said: "The Tim Bacon Foundation has now raised close to £1m towards a range of cancer-related causes, including £500,000 towards the Proton Beam Therapy Research Room, which opened at The Christie in 2018. A further £100,000 has been donated by the foundation to Prevent Breast Cancer, for two vital research projects along with donations to Maggie's, Joshua Tree and Kidscan – all Manchester based charities helping people living with cancer."
Join the Peach team and many industry colleagues and friends in Manchester on 8 September for an evening of fun and fundraising in memory of a great man.
For full details of the event please email info@timbaconfoundation.co.uk or call Jane on 01565 631234. For more information on the work of the Tim Bacon Foundation click here.