29 Mar 2023
Join you in Austin? Are you serious?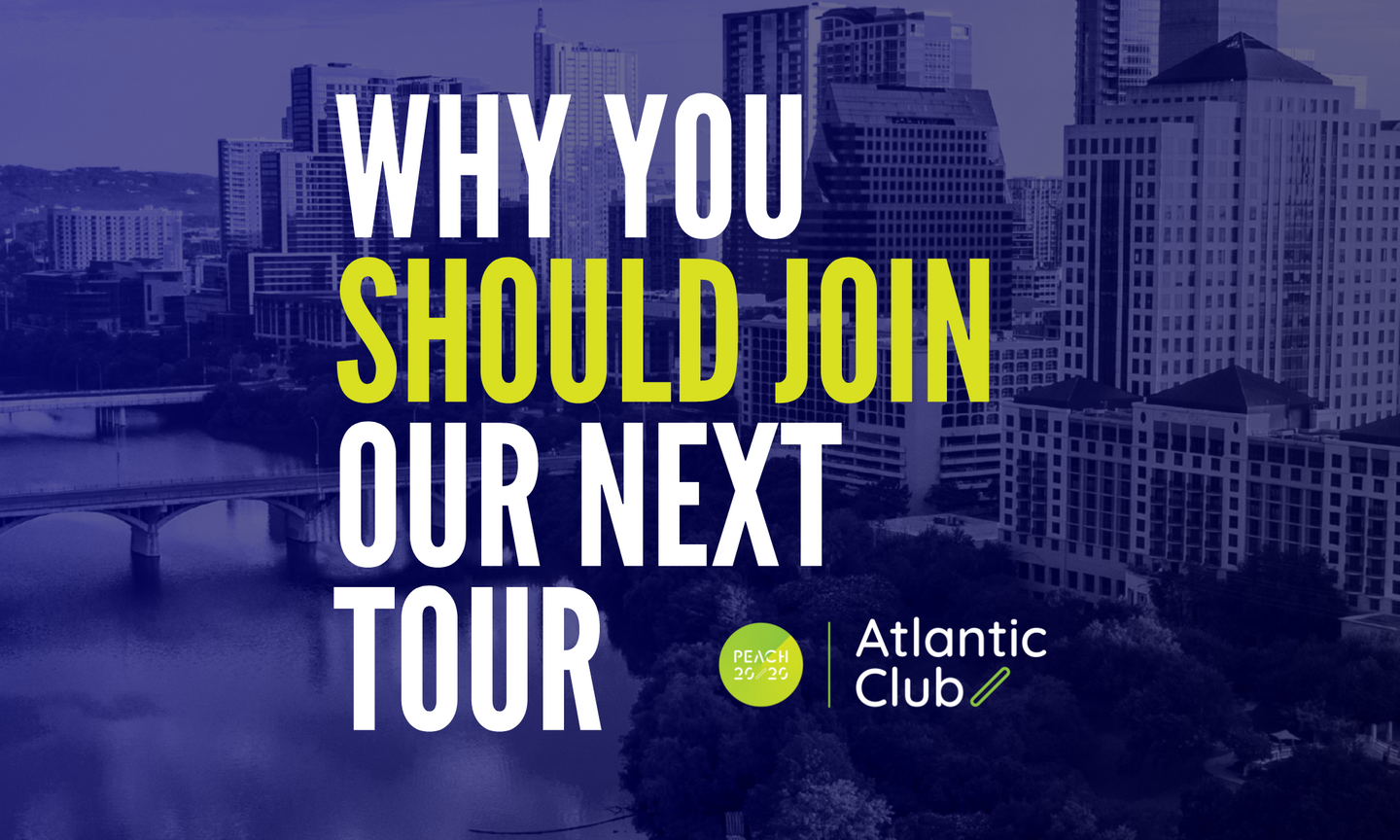 We get it. You have never been busier. Running a hospitality business has never been more challenging. Now is not the time to hop on a plane for a 3 day Atlantic Club trip to Texas. OR is it?
This could be just the time to step away from noise of the day to day and lean in to thinking about what comes next. "Curiosity" was Einstein's self-proclaimed superpower. And it turned out pretty well for him.
So here's FIVE reasons to book your ticket to Austin today. You will..
1. Meet outrageously inventive operators
2. Positively challenge your thinking
3. Supercharge your network
4. Fuel your creativity
5. Reinvigorate your leadership
Trust us. Your team, your customers and your shareholders will thank you.
What you'll experience on tour..
We'll be meeting the entrepreneurs, founders and executives behind some of the most exciting concepts in Austin right now. As well as visiting and sampling their restaurants we'll learn first hand about design, tech, food trends, people and culture. Highlights include Japanese-inspired Uchi and Asian smokehouse concept Loro, street operator Veracruz All Natural tacos, eclectic concepts from the Peached Tortilla team (naturally) plus Hopdoddys, Fogo de Chao, Velvet Taco, Red Ash, Perry's Steakhouse, Via 313, Whiskey Cake, Dead Rabbit and more.
Who you'll be hanging out with..
The people. It's always about the people. And the Austin Tour does not disappoint. Already confirmed are senior execs from Hawksmoor, Mowgli, Gail's, Cosy Club, Chipotle Mexican Grill, Marugame Udon, Revolution Bars, Green and Fortune, Junkyard Golf and Red Engine plus some of the most inspirational US operators we know, including Jack Gibbons (Front Burner Restaurants), Barry McGowan (Fogo de Chao), Greg Cyrier (Hielan Group/Chilli's), Suk Singh (Bloomin' Brands), Jason Berry (Knead Hospitality) and Clay Dover (Velvet Taco).
Your network of brilliant hospitality innovators, thinkers and creators is about to be supercharged.
We only have a few places left. For more information and the full tour itinerary contact james.martin@peach2020.com or call James on +44 (0)7535 670 912.
(Please note places are only available to board/director level executives in operating companies).