07 Apr 2022
Island vibes: from start up to scale up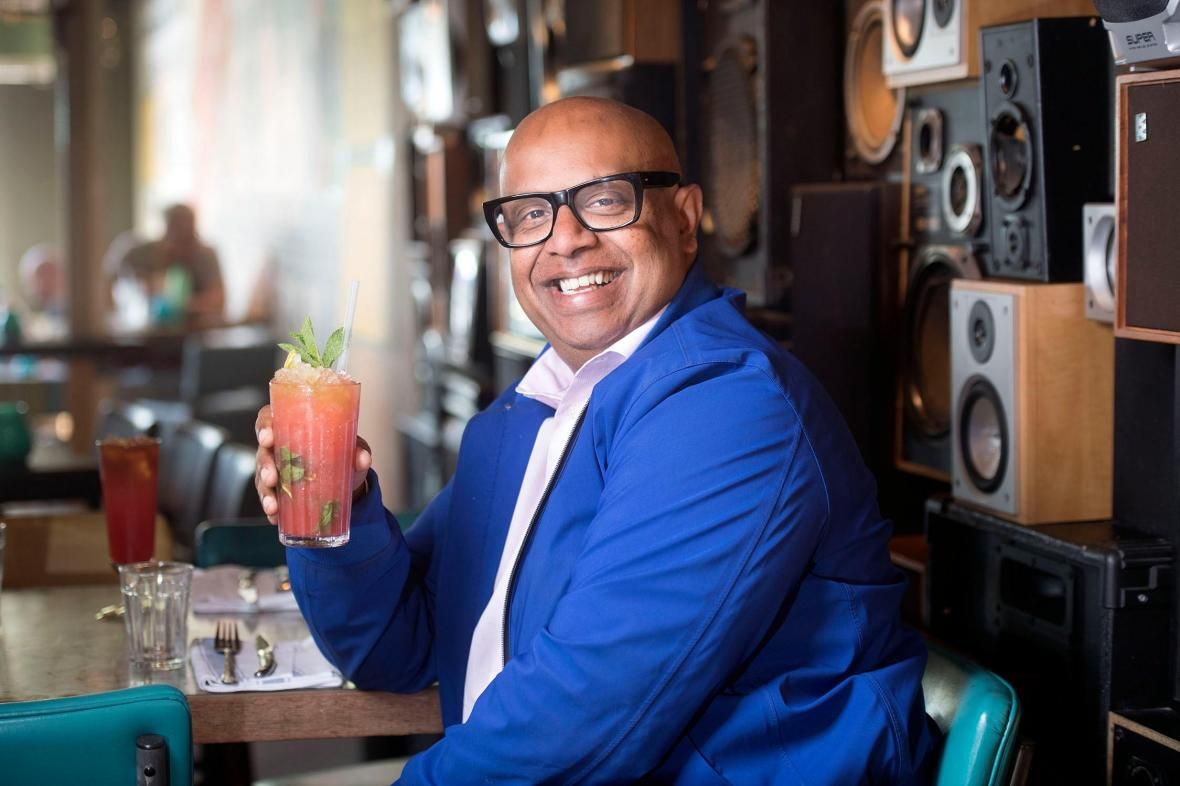 Ajith Jayawickrema hasn't just launched one big restaurant brand—he's created two. The Las Iguanas and Turtle Bay founder joined Peach 20/20's Start-up Hub Podcast to share start-up stories and the ups and downs of entrepreneurialism.
Here are just five of the takeaways from his fascinating conversation with Peter Martin.
1 'Entrepreneurs thrive in a crisis'
The rollercoaster rides of starting two businesses gave Jayawickrema the resilience and skills to get through the small matter of a pandemic. It's one of the reasons why dynamic start-ups are emerging strongest from COVID. "Entrepreneurs are multi-taskers by nature—we can turn our hands to lots of different things. People like me thrive in a downturn or crisis, because it's what we're built for."
2 'Not all investor money is created equal'
Building businesses has also taught Jayawickrema that it's crucial to find the right source of funding. Don't be distracted by cheap deals or big promises, he suggests—look instead for the right knowledge, track records and all-important trust factor. "When you bring in investment not all money is equally valuable—the quality of the people bringing the money makes a lot of difference," he says. "Some businesses might get the money they want at a cheaper rate, but end up with the wrong person in the business."
3 'People told me not to start Turtle Bay'
After the huge success of Las Iguanas, Jayawickrema spotted a gap in the market for Afro-Caribbean food and drink and started all over again with Turtle Bay. "It was a lot easier than the first time around," he thinks—but not all investors and landlords were convinced. "The majority said don't do it… that Brits aren't going to buy curried goat or rum." He debuted the concept in a unit in Milton Keynes for which he had to pay a premium, and 40+ more openings later he's proved the doubters wrong. "When you come across a barrier you try to find a way round it—that's what we did."
4 'Different people and ways of working have to come in'
As businesses grow, the gung-ho start-up mentality must become more disciplined, Jayawickrema says. "You have to go from an entrepreneurial to a more mature stage—different people and ways of working have to come in. The things that are advantages to us as entrepreneurs might not always be advantages [as we grow]." As Turtle Bay has expanded, his changes have included a flatter management structure and more open discussion. "That created a real team spirit [during COVID]… flat management can really help you pull together."
5 'Hospitality needs to reflect the diversity of Britain'
Jayawickrema's success has highlighted the shortage of non-white leaders in hospitality—which needs to change fast. "Organisations need to reflect the diversity of Britain," he says. "We need to be aware that if the industry isn't representative of the market it's serving, then it won't attract the best people." To find and keep those people, hospitality needs to improve its image as a caring employer, he thinks. "It's a people business and a lot of fun, but it's a lot of hard work… you have to offer warmth and support over and above any other employer."
You can listen to the Start-up Hub Podcast in full HERE
***
The Start-up Hub Podcast is sponsored by Bird & Bird, CGA and Zonal.