12 Jan 2023
Be Inclusive Hospitality launches impact report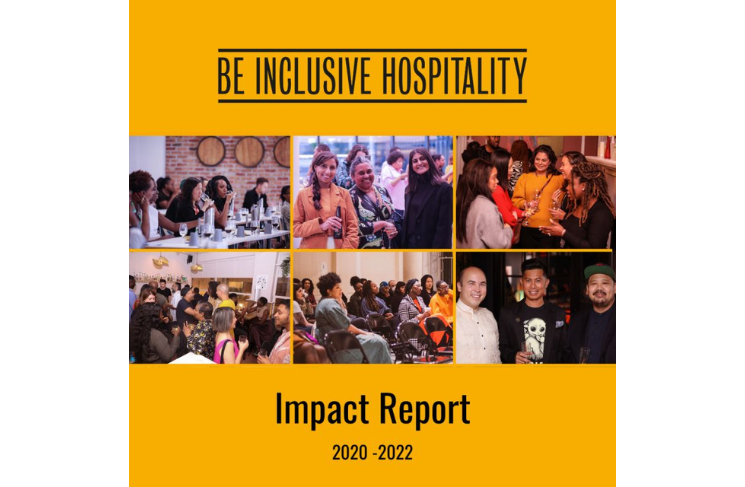 Be Inclusive Hospitality has released its first Impact Report for 2020-2022, summarising its journey over the past 2.5 years.
The report outlines community metrics, programs delivered, social impact, and collaborations. Founder and CEO Lorraine Copes said: "We are incredibly proud of the diverse community we have built since our inception in 2020, and this report takes stock of how far we have come and how far we are yet to go to achieve our goal to support 10,000 employees and 2,000 entrepreneurs towards upward social mobility by 2026.
"With the help of our partners, ambassadors, and mentors, we have made some significant progress. Every person, company or brand can actively participate in accelerating race equity within the hospitality sector. We invite you to download the report, read, digest, reflect, and get in touch with us to explore how you might play a part in helping to build a fair and inclusive hospitality sector!
The full report can be downloaded here: https://bihospitality.co.uk/impact-report/
Peach co-founder Peter Martin added: "If you are serious about championing #diversity in your business, you should download and digest this report. The industry has come a long way, but as Lorraine Copes and her panel at last year's Peach 20/20 conference underlined, there is still much to do. Get involved."