31 Aug 2021
Harri Announces Growth Financing from Golub Capital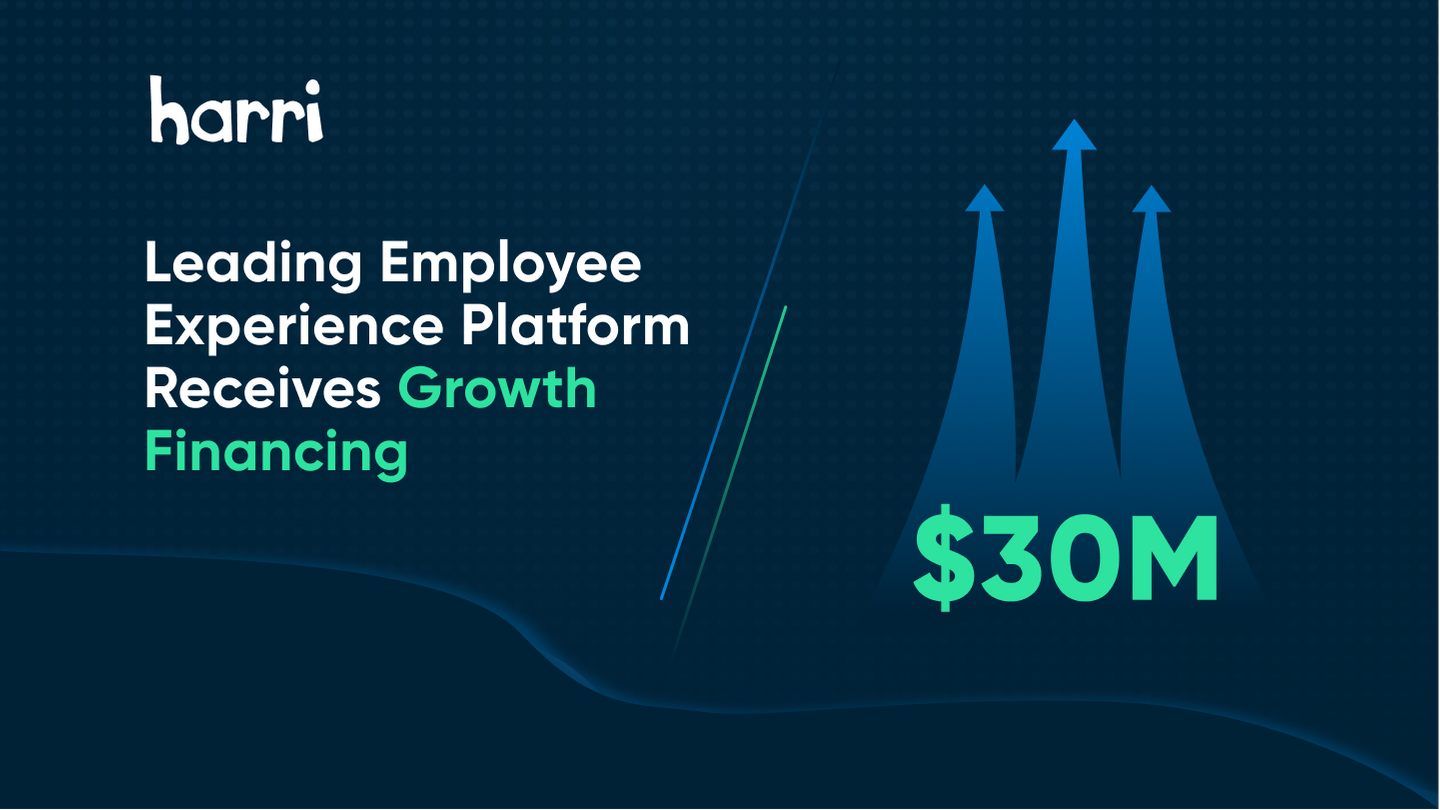 Harri, a market-leading employee experience platform, receives significant growth financing in response to enterprise momentum and transformation.
NEW YORK, August 31, 2021 — Harri, an enterprise Employee Experience platform built for service driven industries, announced that it has received a significant round of growth financing from Golub Capital as part of a broader funding round totaling $30m. The financing will be used to capitalize on the strong momentum in the large enterprise market, accelerate growth into new verticals, and further amplify Harri's position as the leader in verticalized human capital and workforce management technology space.
Harri currently serves enterprise groups across the hospitality spectrum from large QSR franchise systems, to high-growth fast casual, upscale casual dining and hotels. Harri's products are currently used at over 26,000 locations and by more than 1m employees per month, predominantly in the UK and US markets.
"We're thrilled to partner with the Golub Capital team to further accelerate the development and roll out of our enterprise SaaS platform. Harri is poised to offer service businesses a true end-to-end solution covering the breadth of their employee's experience," said Luke Fryer, Founder and CEO at Harri. "The opportunity for our clients to drive the performance of their business through their people matters now more than ever before. This financing will accelerate our ability to enhance a market leading product platform, expand capabilities for enterprise customers, and propel our growth in new verticals." Luke Fryer, Founder and CEO at Harri
"Harri is transforming the hospitality industry by introducing a comprehensive HCM platform intended to replace existing point solutions." said Rob Sverbilov, Senior Director at Golub Capital. "We are confident that Harri's deep experience in HR, operations and technology will continue to drive its success." Rob Sverbilov, Senior Director at Golub Capital
We're proud to include Harri in the list of esteemed partners for Peach 20/20. To find out more visit - https://resources.harri.com/news/harri-announces-growth-financing-from-golub-capital/