22 Feb 2022
Digital disruptor: Mitch Tonks on building a national, direct to consumer, household brand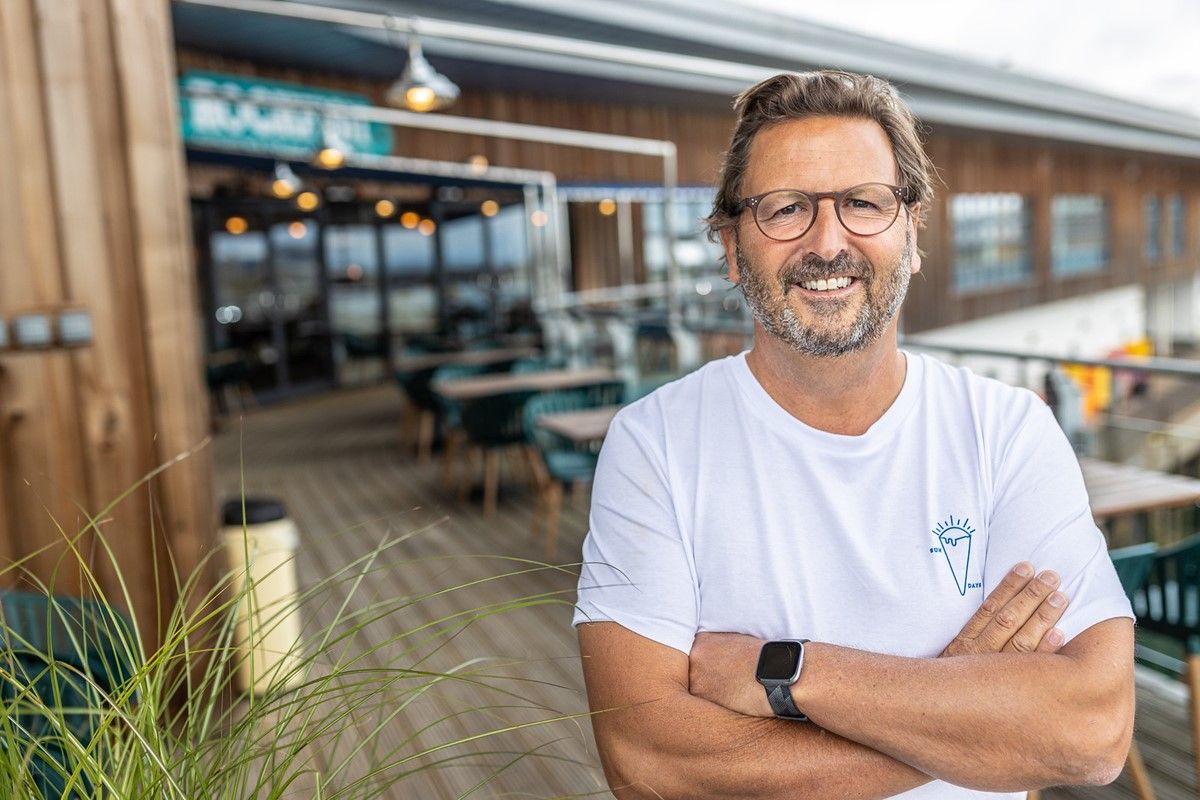 Rockfish founder and CEO Mitch Tonks and non-executive director and industry icon John Barnes are the latest guests on the Top Table Podcast from Peach 20/20.
They tell Peter Martin how the pandemic has accelerated Rockfish's transformation from a restaurant group in the south west into a diverse, digital-savvy and nationwide seafood business. Here are five of our top takeaways from the conversation.
1 'We're disrupting the way Britain buys seafood'
Rockfish has used the pandemic to pivot nimbly into new areas of retail, including quayside sales, meal boxes, home deliveries and canned products. It's created a fully integrated business that doesn't just serve fish on plates, but catches, prepares, and takes them into people's homes too. It's transforming the whole fish supply chain, Mitch Tonks said. "We wanted to launch something to totally disrupt the way Britain buys its seafood. We think we've got something really unique and brilliant."
2 'It's broadening the business'
Rockfish's nine restaurants are thriving, and three more openings are in the pipeline over the next 18 months. But new retail ventures are leading it down exciting new paths, and it's already acquired suppliers and other businesses to support the growth. "We've put all of these together in one ecosystem that can make projects happen. It's broadening the business rather than just doing a cookie-cutter rollout of restaurants."
3 'We're in a new world of marketing'
E-commerce projects like Rockfish's that have emerged from the pandemic are also transforming marketing. "We're in a new world, but it's exciting... we're having to learn how to communicate with people digitally. It's fantastic, and it's going to help us with our restaurant businesses too," Barnes said. It can take awareness of regional or small brands to a whole new level as well. "What it does for the Rockfish brand is extraordinary. We've suddenly got an opportunity to become a household name—which if you're from the south west you would never get, however good you are."
4 'It's a really good time for fishing'
Despite fears that Brexit would damage British fishing, it's in good shape, Tonks said. "It's a really good time for the fishing industry, and I've enjoyed championing just how good our fish is." E-commerce is creating new connections with the public, he added. "The pandemic has advanced our relationship with the internet by a decade. People have got the confidence to buy fish online now, and that's really great for our industry."
5 'It's tough, but there are opportunities'
John Barnes has been in hospitality long enough to know an opportunity when he sees it—and the innovation of businesses like Rockfish is hugely encouraging for the future, he thinks. "This new diversification gives us a whole new investor angle that should get capital back in the sector… It's tough at the moment but there are some real opportunities."
Buy Altering Course: The Covid Chronicles
More inspiring stories of how businesses have evolved during the pandemic are available in a new book from John Barnes and marketing expert Laura Cowan. Altering Course: The Covid Chronicles has insights from leading restaurant operators including Hawksmoor and Pizza Pilgrims as well as Rockfish, and all proceeds go to MIND. "It's an extraordinary bunch of stories for a good cause," Barnes said. You can order the book here.
You can listen to the Top Table Podcast in full CLICK HERE
The Top Table Podcast is sponsored by Bidfood, Fourth, Stint and Zonal.