17 Sep 2021
Delivery and takeaway sales ride high for restaurant and pub groups in August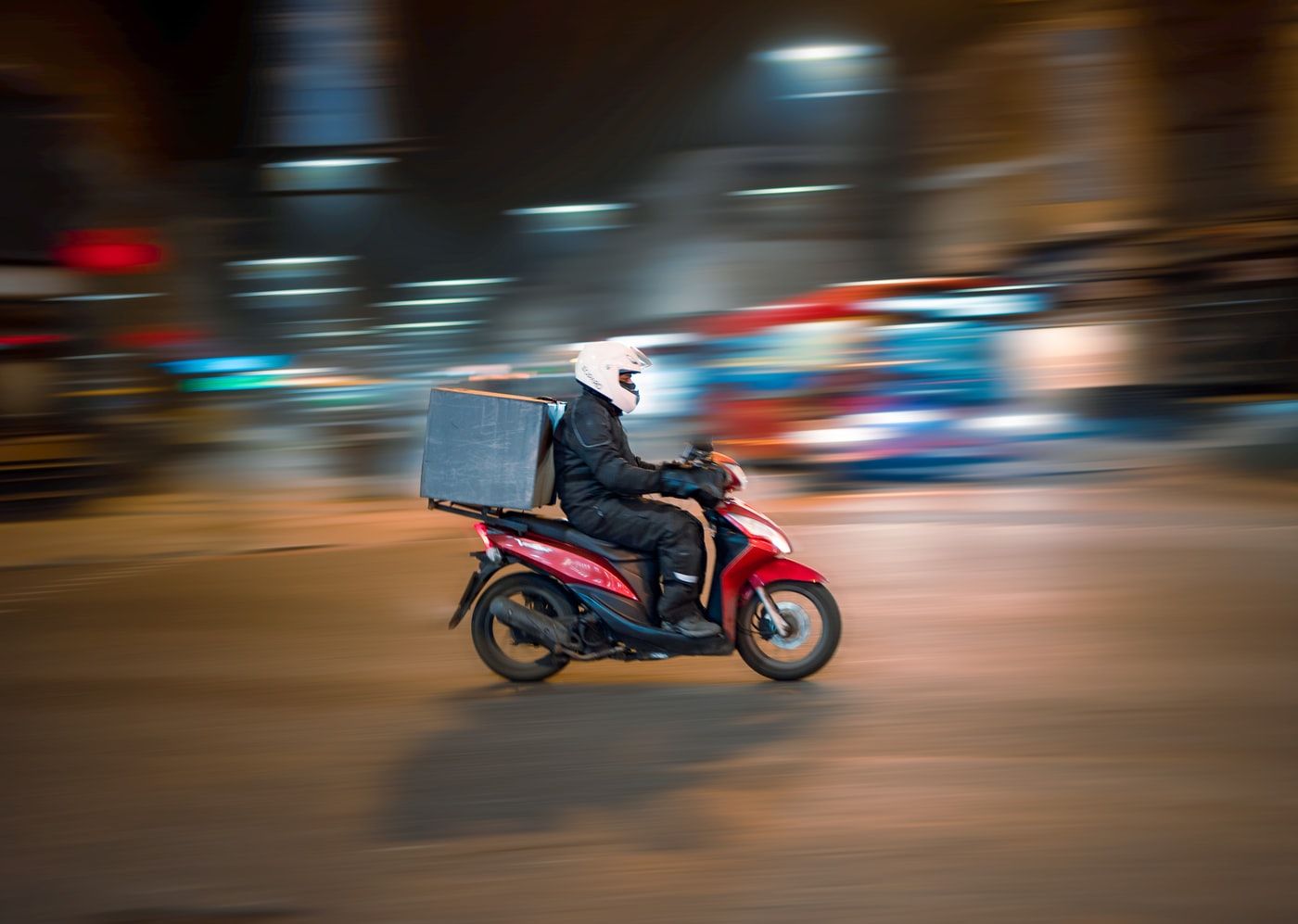 New Hospitality at Home Tracker from CGA and Slerp shows ongoing strength of the market despite the full return of eating out
Managed restaurant and pub groups' delivery and takeaway sales were close to treble their pre-pandemic levels in August, the latest edition of the CGA & Slerp Hospitality at Home Tracker reveals.
It shows sales were 176% higher than in August 2019, and 70% higher than in August 2020, when restaurants and pubs were trading under COVID restrictions. While year-on-year growth has slowed since the first quarter of 2021, when the sector was completely closed for eating-in, deliveries and takeaways accounted for 27% of managed operators' total sales in August.
The Tracker shows 2021-on-2020 growth in delivery sales was more than five times the size of takeaways. It also indicates that drinks accounted for 10% of all order sales in August—a sign of its growing importance in the delivery and takeaway sector.
The figures confirm a strong August for hospitality groups. The separate Coffer CGA Business Tracker, with a different cohort of contributing companies, has revealed managed restaurants, pubs and bars grew sales by 5% on August 2019.
"Businesses have seen the potential of embracing a multi-channel strategy - online and on premise together - which is directly impacting how they're thinking about growing their businesses moving forward," said JP Then, founder of Slerp. "It's affecting everything from retail footprints and site layouts to who they need to hire in head office to manage their digital channels. The most progressive businesses are seeing digital as a core part of their growth strategy, not just incremental revenue for right now."
"Deliveries and takeaways were a big factor in groups' robust trading in August, and while their share of sales has dropped since the return of eating out, it's clear they remain a powerful part of the sales mix," said Karl Chessell, CGA's business unit director - hospitality operators and food, EMEA.
"Lingering safety concerns about going out and large numbers of people staying close to home for holidays will both have boosted the market in the short term. In the longer run, the convenience and quality of deliveries that people experienced during the pandemic has helped to build a substantial new market that is here to stay."
The CGA & Slerp Hospitality at Home Tracker is the leading source of data and insight for the delivery and takeaway market. It provides monthly reports on the value and volume of sales, with year-on-year comparisons and splits between food and drink revenue. It offers a benchmark by which brands can measure their performance, and participants receive detailed data in return for their contributions.
CGA collected sales figures directly from 18 out of the 22 leading companies participating in the CGA & Slerp Hospitality at Home Tracker. Partners include: Azzurri Group, BrewDog, Burger King UK, Byron, Drake & Morgan, Fazenda, Four Side Vegan Pizza, Gaucho Grill, Giggling Squid, Honest Burgers, Nando's Restaurants, Peach Pub Company, PizzaExpress, Pizza Hut UK, Prezzo, Rosa's Thai, TGI Fridays UK, The Restaurant Group, Tortilla, Upham Pub Company, Wagamama and YO! Sushi.
Anyone interested in joining the Tracker should contact Karen Bantoft at karen.bantoft@cgastrategy.com.

Peach 20/20 partner CGA, is the definitive On Premise measurement, insight and research consultancy that empowers the world's most successful food and drink brands. With more than 30 years' experience and best-in-class research, data and analytics, CGA is uniquely positioned to help On Premise businesses develop winning strategies for growth.

CGA works with food and beverage suppliers, consumer brand owners, wholesalers, government entities and pub, bar and restaurant retailers to protect and shape the future of the On Premise experience. Its mission is to use phenomenal data and expert insights to give brands a competitive edge and ensure the market we love is the most vibrant possible.
To learn more, visit: www.cgastrategy.com