Create to Transform: Peach 20/20 at The Roundhouse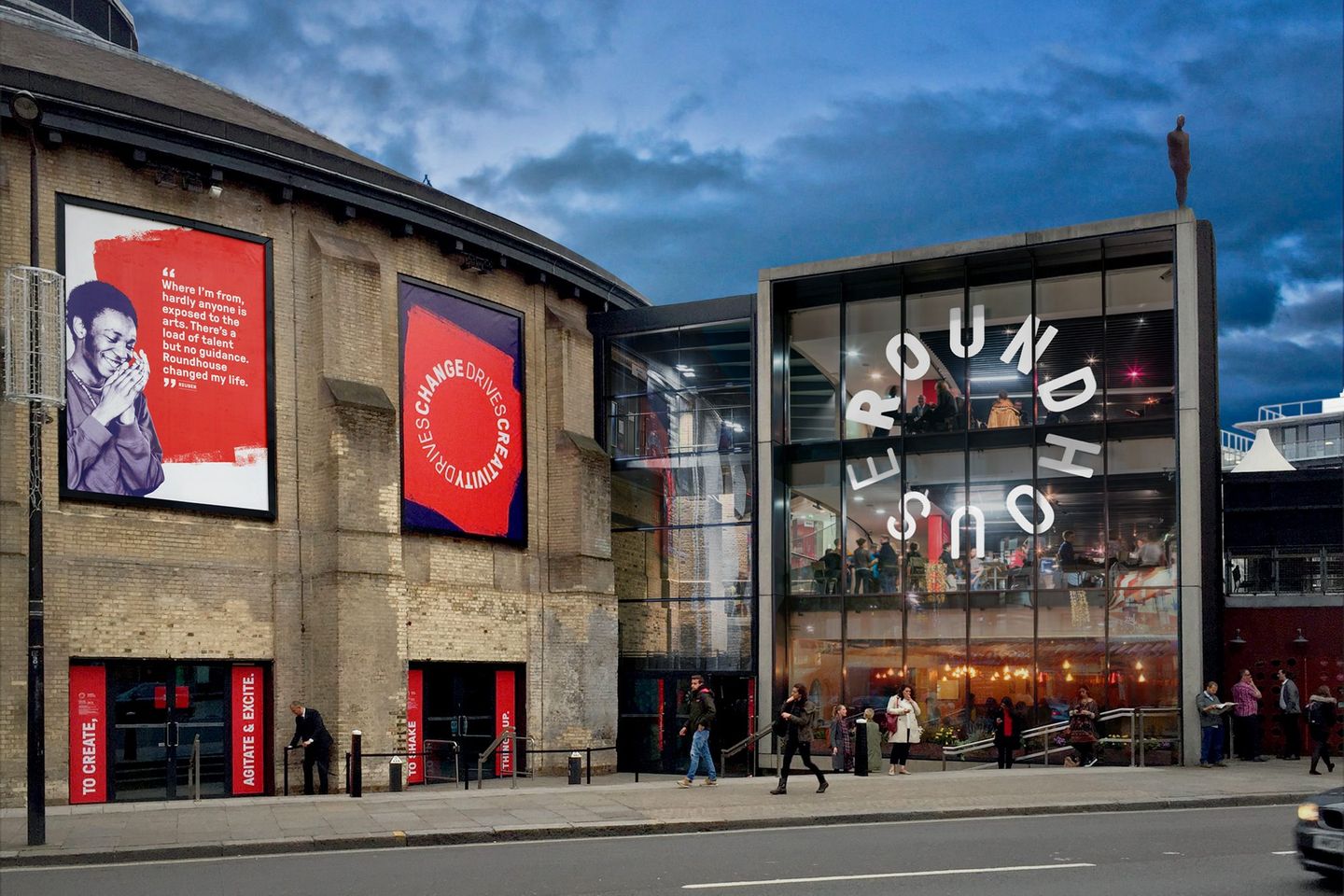 We are excited to announce that our venue for this year's Peach 20/20 Conference and Hero & Icon Awards dinner is The Roundhouse in London - one of the most exciting live performance spaces in the world.
The Grade II listed building was transformed into a ground-breaking performing arts venue 50 years ago and has welcomed legendary acts from around the globe – from The Rolling Stones to The Ramones, from illegal raves to revolutionary theatre, from performance art to the Jean Paul Gaultier Fashion Freak Show*.
But that's not all. When you visit the Roundhouse on the 18 October, there's something else amazing happening underneath your feet.
In 21 fully equipped studios, the next generation of 11-25 year-old musicians, poets, performers, film and radio makers are busy honing their skills. The Roundhouse is a community hub of inspiration where artists and emerging talent create extraordinary work and where young people can grow creatively as individuals.
The Roundhouse believes in the power of creativity to change lives. And so do we.
Creativity - in all its forms - has power to change business too and we are taking our inspiration from our hosts for this year's Peach 20/20 theme: Create to Transform.
It is a rare combination of resilience and creativity that has enabled our sector to power through recent challenges and will stand us in good stead for what looks set to be another couple of turbulent years.
Our conference programme will tackle many of the big issues we face; we'll identify solutions and strategies that will give you practical ideas to execute at pace in your business.
But our job is to inspire as well as inform. We will shine a light on the creativity that has been evident across the sector and beyond; spotlight the individuals and businesses leading change, share the best ideas, spark fresh conversations and turbo-charge your imaginations.
The programme will be announced soon.

***
The Peach 20/20 Conference and Awards takes place at The Roundhouse on 18 October 2022. VIP Operator invitations have been issued by email. If you are a board level brand owner or operator and can't locate yours please email hello@peach2020.com and we'll make sure to get you on the guest list.
*Jean Paul Gaultier's Fashion Freak Show is on at The Roundhouse 16 July to 28 August 2022.