19 May 2023
British farming and hospitality forge closer ties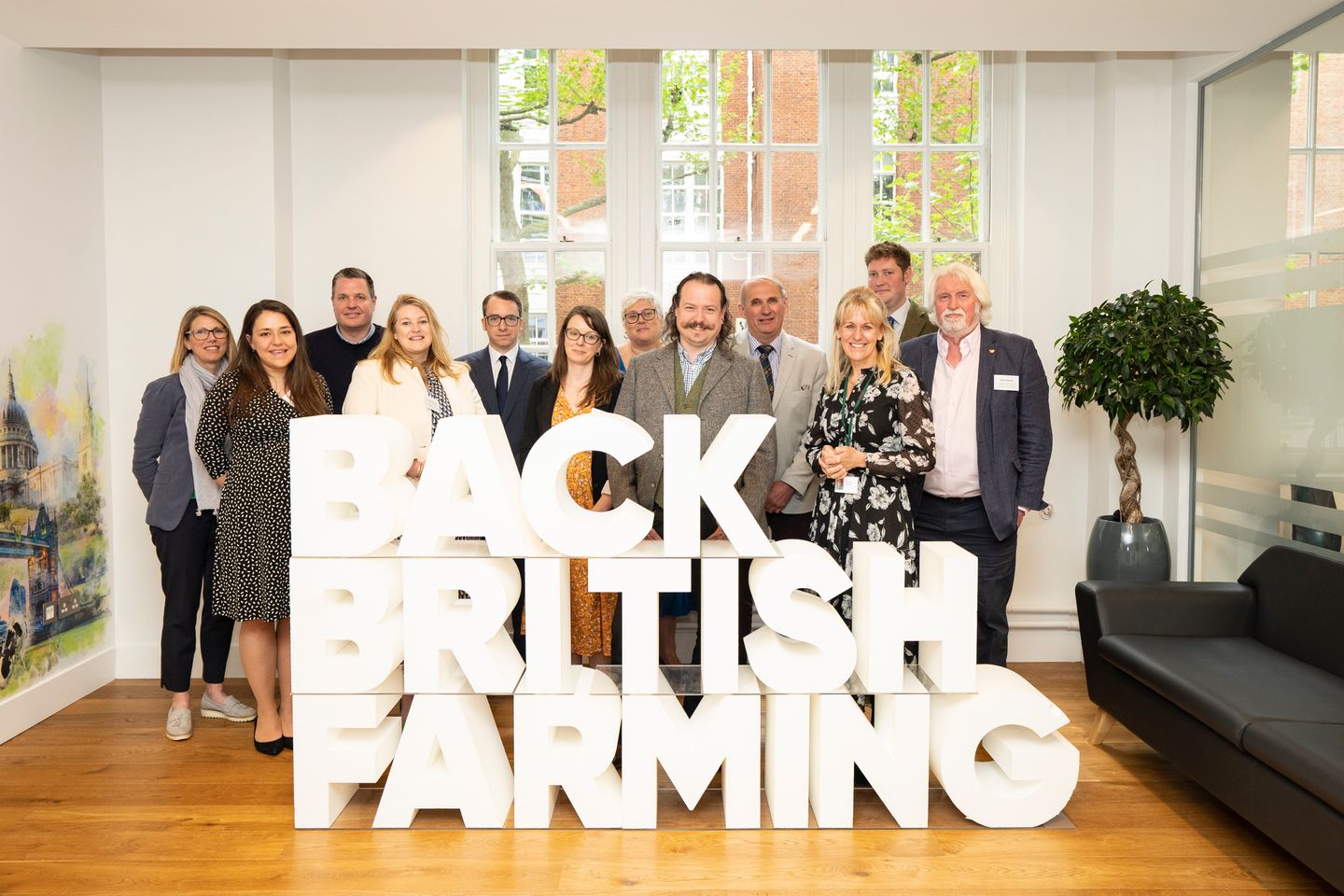 A new initiative to explore ways for agriculture and hospitality to work more closely together was launched this week with the inaugural Food, Farming & Hospitality round table chaired by the National Farmers Union president Minette Batters.
Representatives from the NFU, UK Hospitality and the Royal Academy of Culinary Arts where joined by executives from leading pub, restaurant and hotel businesses, including Greene King, Hawksmoor and Pig Hotels, to a range of common issues - including how to develop a joint approach to government on challenges from sustainability to labour shortages.
Discussions were underpinned by a new report produced for the NFU by CGA by NIQ focusing on consumer attitudes to British produced food in the out-of-home market, including how local sourcing is an important indicator of a venue's green commitment.
Peach 20/20 founder Peter Martin, a long-term champion of improving links between the out-of-home market and the agriculture and horticulture community, was part of the round table group. He said: "This is an important first step in improving communication and understanding of each other's needs and challenges. Food security and meeting zero carbon targets are just two areas where working together makes perfect sense and can produce positive outcomes."
Key findings from the research include:
65% of consumers are more likely to visit a venue which claims its ingredients are sourced from British farms;
58% would be likely to pay more for a meal if provenance of main ingredient was promoted;
Products labelled 'locally sourced' should be sourced within 50 miles, with younger people having a tighter definition of 'local'.
You can read the full report here: 'Food, Farming and Hospitality: Why the British story matters'
The report shows how sourcing British produce can add value to hospitality businesses and why developing collaborative relationships with local producers will enable British food to be an integral part of out of home brands and the farm to fork story.
NFU President Minette Batters said: "Whether it's grabbing a bite to eat on the go, discussing business over lunch or celebrating an important event, eating out is central to everyday life, with iconic products and brands playing a huge role in keeping the nation fed.
"Hospitality in the UK is recognised as one of the finest in the world, but the sector, like British farming, has faced huge challenges over the past 18 months against a backdrop of record levels of inflation, coupled with the cost of living crisis, and coming just months after struggling through the pandemic which impacted so many hospitality businesses.
"British farming, food and hospitality are intrinsically linked, and this report sets out our vision on how British food can add value to hospitality brands and why they should build the farming story into their business.
"Developing relationships between the out of home sector and British farmers and growers will create even more opportunities to serve up local food that is safe and fully traceable, providing the provenance the public increasingly appreciates – as well as helping to strengthen our domestic food security.
"The NFU will continue these conversations by holding further roundtable discussions in order to engage with all aspects of the UK's diverse hospitality sector."
Organisations represented at the roundtable included: UK Hospitality, the Royal Society of Culinary Arts, Greene King, Hawksmoor, the Zero Carbon Forum, WRAP, Peach20/20, AHDB and NFU Cymru.
The discussion acknowledged the multiple benefits of purchasing British food and drink and working more closely with Britain's farmers and growers.
Talking at the event, Jim Cathcart, Policy Director of UK Hospitality pointed out that "It is important to recognise the diversity of the businesses in the hospitality sector", and welcomed the report to bring everyone's voice together.
Lisa Jenkins, Chief Executive of the Royal Academy of Culinary Arts reiterated "the need for farmers, suppliers and operators to strengthen their voice to government."