23 Feb 2022
Britain's most trusted and reliable brands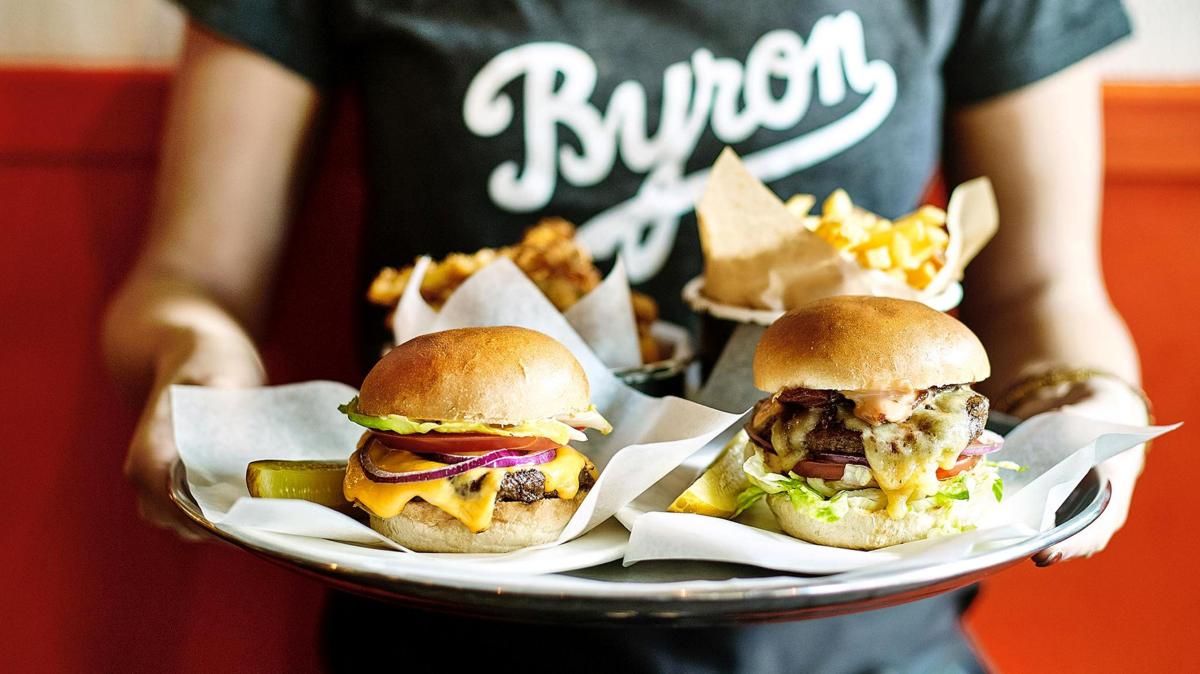 As consumers return cautiously to pre-COVID out-of-home habits, brand trust and reliability are likely to be more important than ever in their decision-making – and especially among older customers.
So which pub, bar, restaurant and café operations come out tops with customers on those two criteria? CGA's BrandTrack research for Peach 20/20 reveals the answers.
Using data from the October 2021 edition of the survey, we've produced twin rankings based on the perceptions of consumers who eat ot at branded operations. Not unexpectedly, perhaps, high street giants Greggs and Costa appear in both listings.
Other rankings may be more surprising. Topping the list for trustworthiness is actually burger brand Byron, a pioneer of the 'better burger' movement since 2007, and now trusted by 38% of its users.
Byron has not been without both its financial and operational challenges in recent years, closing half its 50 plus sites during the pandemic to emerge under new ownership. It now operates 21 locations, plus five new delivery-only units.
Either 'trust' alone is no guarantee of success, or the public is not too concerned with corporate affairs as long as the burger tastes good. But it appears the new management has something to build on – the brand's consumer reputation is far from shot.
Just behind Byron comes Greggs, with 36% of its customers giving it top marks for trustworthiness. Greggs reputation for consistency and value has made it one of Britain's most recognised brands. Joint third come upscale steak restaurant group Hawksmoor (35%) alongside Costa (35%), while Prezzo (34%), another high street chain that's had its corporate issues, completes the top five.
The five-way mix of high street titans in the shape of Greggs and Costa, mid-size casual dining brands Byron and Prezzo and upmarket big city focussed Hawksmoor shows that trust isn't just about estate size or national profile. It is also built on the consistency of food, service, convenience and many more factors that feed into experiences that people want to return for.
One takeaway from these rankings is that consumers' perceptions do change. Byron and Prezzo have both been further down the rankings for trustworthiness in recent BrandTrack surveys but have worked to regain guests' confidence. It can be done.
The separate list for perceptions of reliability is topped by Greggs, with 45% of its customers judging it as reliable. In joint second place is brasserie group Cote (43%) and leading casual dining brand PizzaExpress (43%). Costa (41%) features in this top five too, alongside pub giant JD Wetherspoon (41%).
What these five have in common, apart from size, is a consistency of execution—a crucial factor at a time when many people are watching their cash closely and want to know they will get a good experience when they spend it.
Size perhaps matters more to the reliability metric, or to turn that on its head, to scale a brand reliability is essential. That means robust systems and consistency of operation are 'must haves'.

***
Peach 20/20 is working with CGA to publish regular brand ranking data for out-of-home operators across a range of metrics and attributes.
CGA BrandTrack surveys 5,000 nationally representative consumers every quarter to measure engagement with Britain's leading out-of-home eating and drinking brands. Click here to learn more about the service.