10 Mar 2022
Brand protection for the metaverse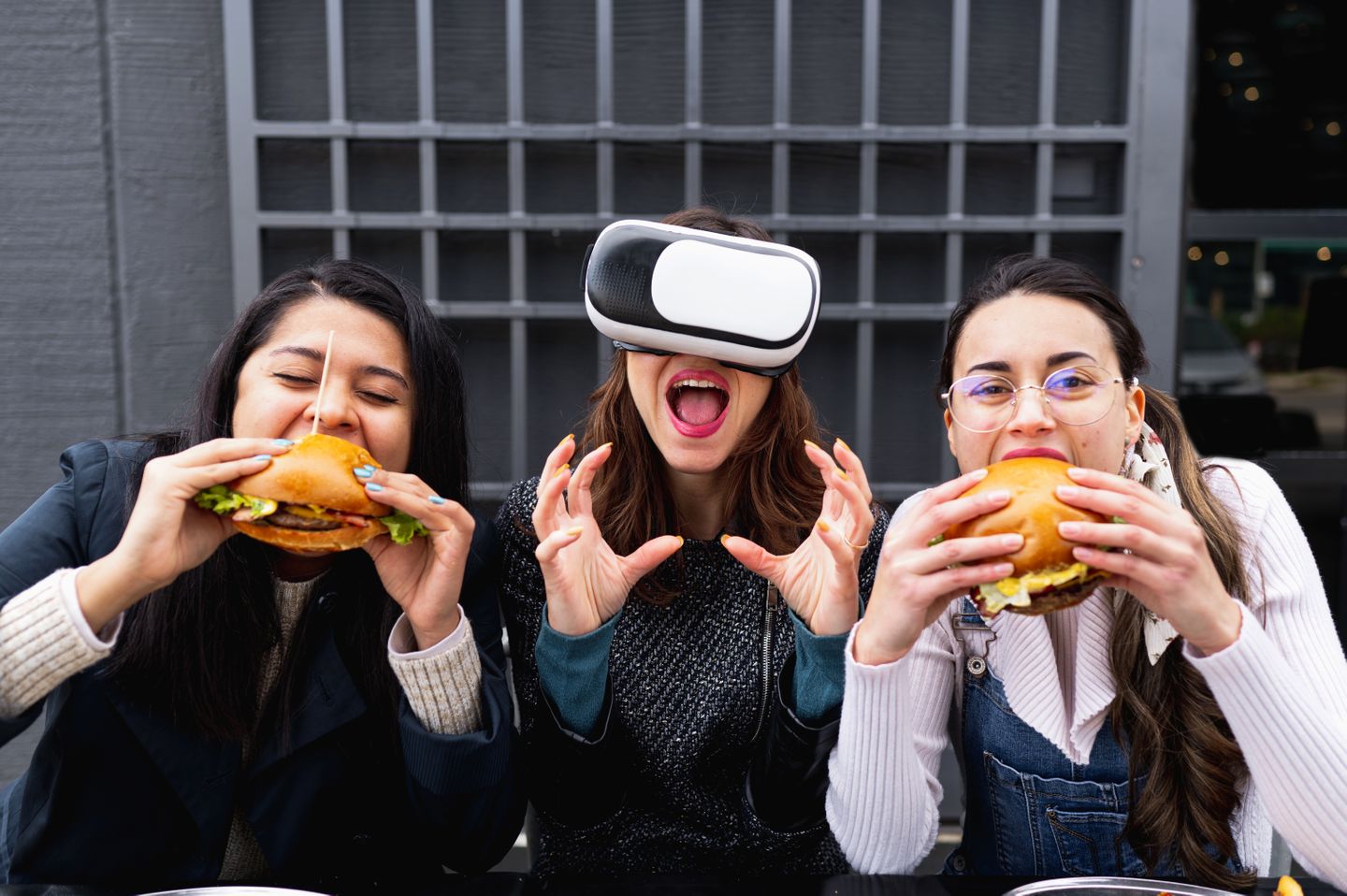 Experts from international law firm Bird + Bird provide timely advice on navigating the new virtual world
We've all probably heard of the metaverse by now. But how many of us really understand what it is – and the potential pitfalls it can present for brands and businesses?
The metaverse can mean a lot of different things to a lot of different people. Put simply, it's an online virtual world that allows users to interact with other users in computer-generated environments. As the metaverse expands, it can and will offer a hyper-realistic alternative world for us to co-exist in, where we can create, buy, and sell goods and services in a digital economy.
This virtual space has taken the world by storm and as a result has created a number of opportunities, and questions, particularly for the hospitality industry.
For example, businesses can now recreate their physical spaces in the metaverse and invite guests from all over the world instead of using traditional marketing methods. Think digital avatars having a sneak peak of hotel resorts and restaurants before guests book.
One key question is how businesses in the hospitality sector should protect their brands in this emerging space? To answer this, we need to consider how NFTs - the other big current craze in tech - are fuelling the boom.
What are NFTs?
NFT stands for "non-fungible token", which is essentially a unique and non-interchangeable unit of data stored on the blockchain that establishes entitlement to a digital or physical asset.
Fan engagement is a good example of how NFTs are being used to create new experiences for customers: enabling people to have exciting experiences, unique to them. NFTs have huge potential to generate income for businesses and some collectors are spending millions on them.
Most recently, digital solutions platform "Lunchbox" sold the first ever NFT restaurant to US chain Bareburger. The NFT, which is represented by a digital tour of a fast-food restaurant similar to 3D house tours on property websites, kick starts the advent of virtual restaurant portfolios. With its purchase, Bareburger has cemented its presence in the metaverse.
Similarly, last year Marriott Bonvoy debuted its NFT collection, aimed at creating more meaningful connections with potential clients, with five star Venetian hotel Ca' di Dio being the first luxury hotel to offer reservations via NFTs.
So, what's the catch? Well, one issue with the metaverse and NFTs is that practically speaking anyone can create and sell an NFT. This can give rise to potential copying of well-known "real-life" brands in the virtual world (imagine your avatar looking round what it thought would be Ca' di Dio but which turned out to be a lot less luxurious!).
Protecting virtual assets
Since intellectual property rights such as trade marks and copyright are already very valuable in the physical world, businesses are increasingly looking at protection for their virtual assets and extending their trade mark protection to the virtual space.
McDonalds and Panera Bread have, for example, already filed trade mark applications in the US seeking brand protection in the metaverse (i.e. covering virtual goods and services). As the metaverse grows, it's understandable that businesses will want to exploit the potential additional revenue stream and establish an online presence.
Another advantage of registering trade marks in this (virtual) space is that, if someone else were to use your brand in the metaverse or in an NFT without your permission, having a strong trade mark portfolio covering these areas will make it easier to enforce your rights against those infringers. The rules in the physical world apply equally in the digital world – albeit with differences in "evidence".
To protect your brand for optimum success in the metaverse, businesses should seriously consider:
registering trade marks;
subscribing to a trade mark watch service for the virtual world;
monitoring how your brand is being used online;
notifying platforms of infringing activity and requesting take-down action on the basis that infringing activity will typically breach the platforms' T&Cs; and
evaluating how infringing activities in the metaverse may affect the overall brand reputation and the market for the goods/ services.
Watch this (virtual) space as the law tries to keep up with the expanding metaverse.
Authors: Parisa Fard, Rebecca O'Kelly Gillard, Graeme Payne
***

For more information visit Bird + Bird