31 May 2023
Better together: the rise of group bookings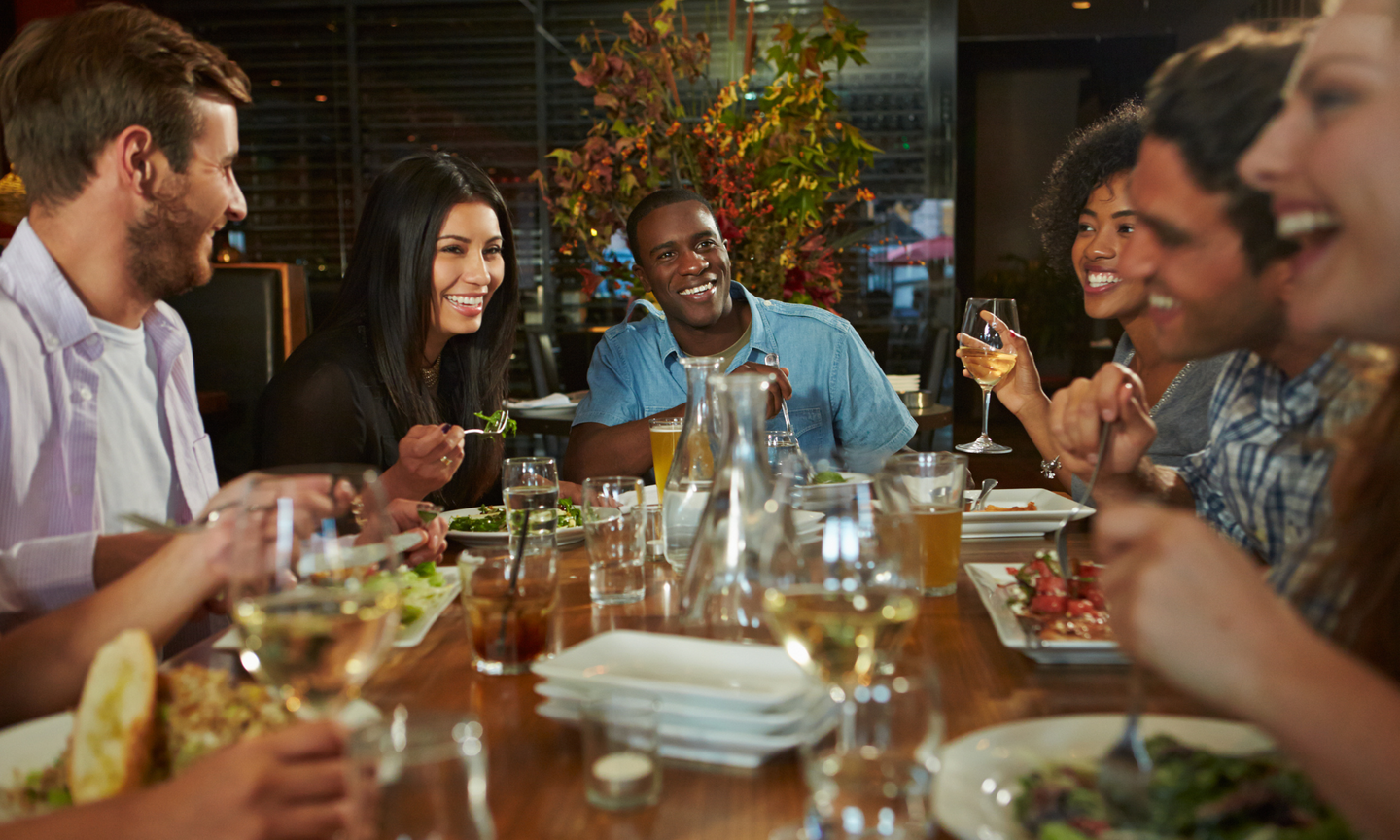 Group reservations for pubs, bars and restaurants are growing fast as the post-COVID trend for planning nights out continues—and it's opening up some big opportunities for venues that can host them.
Venue discovery platform DesignMyNight says traffic to its 'group dining' channels is up by more than a quarter (28%) year-on-year, while the average booking number now hovers between four and five people. People are turning in particular to group-friendly experiential venues like competitive socializing and retro gaming bars, with a 72% jump in searches for 'group activities' in just 12 months.
It extends a trend for more advance planning that began during COVID restrictions, when consumers were anxious about distancing and wanted to guarantee seats in pubs, bars and restaurants. There has also been a release of pent-up demand for catch-ups with groups of friends that were missed throughout much of 2020 and 2021. These visits often need careful research, and 2022 data from CGA showed that well over a third (38%) of consumers are now planning their visits in more detail than they did before the pandemic—nearly twice the number (21%) who are organising them less.
Visits in sizeable groups may also be motivated by a desire to rein in spending during the cost of living crisis. Rather than meeting up individually or in small groups over multiple nights out, some consumers are saving their trips for one collective occasion. As is often the case during tough economic times, they are going out less, but spending more when they do.
"People are increasingly savvy and organised in their approaches to going out," says Louise Agostini, head of DesignMyNight. "Individual meet-ups are still popular, but more and more people seem to be rounding up their friends and families for big get-togethers. While they're more cautious with their spending they don't want to stop going out, and group visits can be a good way to trim travel costs while still enjoying good times with friends and families."
While deeper planning has taken away some of the spontaneity from nights out, it has helped venues plan their own operations, like stocking and staffing, with more confidence. Perhaps most importantly, it is helping people discover new venues that are well suited to groups, via platforms like DesignMyNight's new search engine, and operators that can demonstrate their suitability for large groups stand to win. Reservation channels also bring opportunities to sell food and drinks in advance, and to encourage people to trade up. Making it easy to pre-order via set menus, shared packages or bulk deals, and showcasing the benefits of exclusive private spaces, are just two of the ways to bring groups through the doors and keep them coming back.
"This is a great time for hospitality operators to review their approaches to group bookings and capitalise on the growing demand," says Louise Agostini. "This trend isn't going away, and it's a chance to sell memorable experiences that sow the seeds for repeat custom and brand loyalty—not just for individuals but among multiple guests in a single visit."
Data on group bookings is drawn from the consumer behaviour insights function of the DesignMyNight platform, which presents venues to millions of potential guests. Operators who would like to discuss the benefits of working with DesignMyNight can book a demo by clicking here. Existing customers who would like to join DesignMyNight's new search engine can email dbprequests@designmynight.com.