19 Jan 2023
Is Austin Texas the best city in America?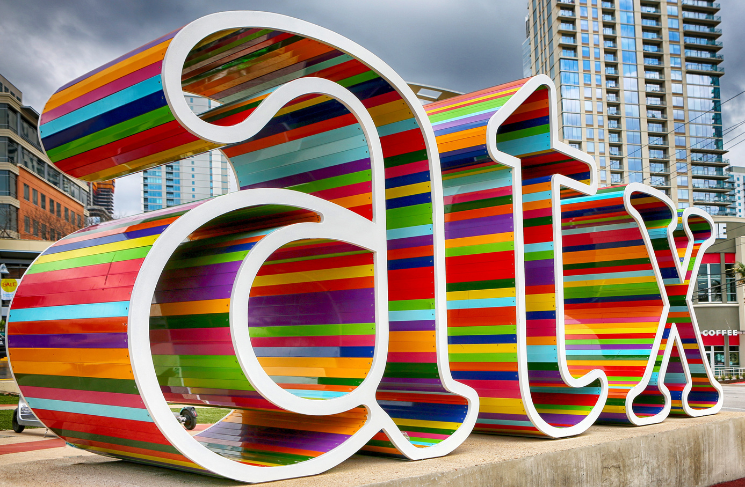 The Atlantic Club intends to find out.. The live music. The sunshine. The great outdoors. The barbecue. The breakfast tacos. The craft breweries. The eclectic mix of cultures, food, drink and art. With affordable housing and a vibrant (tech-driven) economy, "ATX" boasts a growing young professional demographic and a regular slot in the 'best places to live in the US' charts.
Its unofficial mantra "Keep Austin Weird" typifies it's indie, non-conformist sensibilities. No wonder Tesla, Apple, Meta and Samsung have opened huge campuses in the Texas capital.
But it's the food and drink that has lured intrepid Atlantic Club explorers for the 2023 tour. World famous brisket joints and sensational taquerias will of course be on the menu – but make no mistake Austin caters to truly international and diverse tastes. From food trucks to James Beard alumni, we'll take in Tokyo inspired 'omakase speakeasies' (yes, we had to look it up too!) to all American pizza joints with top class Mexican, Chinese, Korean and Caribbean flavours along the way.
And for those who think 'eating is cheating' then the craft beer and cocktails will not disappoint. Austin's 50 breweries and 20 distilleries are testament to a city that takes its drinking seriously. From honky tonk hang outs like the White Horse Inn to chic roof top bars (Geraldine's anyone?), to a host of tasting and tap rooms right through to LGBQT+ (and everyone's) favourite - Cheer Up Charlies. The Austin bar and live music scene is legendary and we'll be enthusiastically sampling the local fayre.
The Atlantic Club is the brainchild of industry veteran Peter Martin. Now in its fifth year it is designed to bring together curious and creative hospitality principals from both sides of the 'pond' to share innovative concepts, new ideas, brand expertise and to forge connections with inspiring fellow operators that might just change your life. Or your business. Or indeed both.
Here's what Jack Gibbons, President of FB Society said about the 2022 tour to Miami.
"Atlantic Club gives you an inside seat to a founder's perspective. It's always inspiring. Just hanging out with people like you from different markets is inspiring in itself, but then you meet someone like Kush founder Matt Kushner in Miami, with a super cool, super local approach - you could spend all day with people like that."

Want to join us?
The Austin Tour takes place 10 – 12 May 2023. Spaces are strictly limited to just 30 VIP operator places and always go quickly. Please book early. For more information email james.martin@peach2020.com or call 07535 670 912.