31 Jan 2023
Why Atlantic Club is hitting Austin this May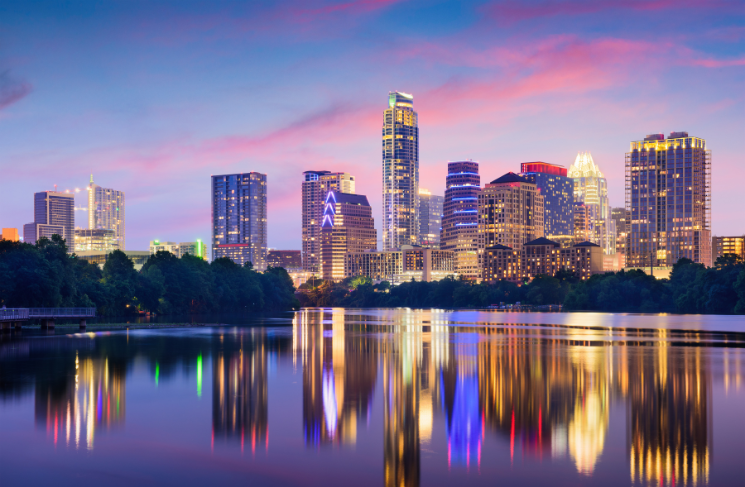 What makes Austin one of the most vibrant eating and drinking out destinations in the US? Let's look at the data.
Latest insight from Atlantic Club partner CGA by NielsenIQ gives a tantalising taste of what the upcoming Atlantic Club tour to the trend-setting Texas city will find this May.
Top trends include:
• A huge interest in sprits, with sales across Texas as a whole over the last quarter 21% higher than the national average
• The massive popularity of tequila—with sales 30% above the US average in Austin
• The appeal of domestic super premium and imported beer, with sales 35% and 49% ahead of the average.
CGA's extensive consumer research also reveals people's latest habits and preferences in Austin's bars and restaurants. Insights from a survey of consumers who have visited the city in the last six months include:
• More than a third (34%) have visited to eat at restaurants, while a quarter (26%) cite the nightlife as a top reason for their trip
• One in three (33%) has visited a casual dining chain in Austin, while 28% have been to a sports bar
• Nearly half (49%) of visitors drank beer in the city's bars and restaurants, and seven in ten ordered a pitcher or bucket deal
• Vodka (drunk by 33%) is Austin visitors' most popular spirit.
The Atlantic Club's Austin tour takes place from 10 to 12 May 2023, with very limited places available to board / director level operators of multi-site out-of-home food and drink businesses. Click here to learn more and email Peach 20/20's James Martin at james.martin@peach2020.com to register your interest.

Insights from the tour can be complemented by CGA by NielsenIQ's suite of services to support operators and suppliers in the US On Premise. They include deep sales insights and authoritative consumer research to help leaders achieve winning strategies in brand activation, ranging, pricing, and location planning across the US. To discuss CGA's capabilities and learn how they can support your business, please contact Andrew Hummel at Andrew.Hummel@cgastrategy.com.