29 Sep 2021
5 takeaways from Atlantic Club's first return to LIVE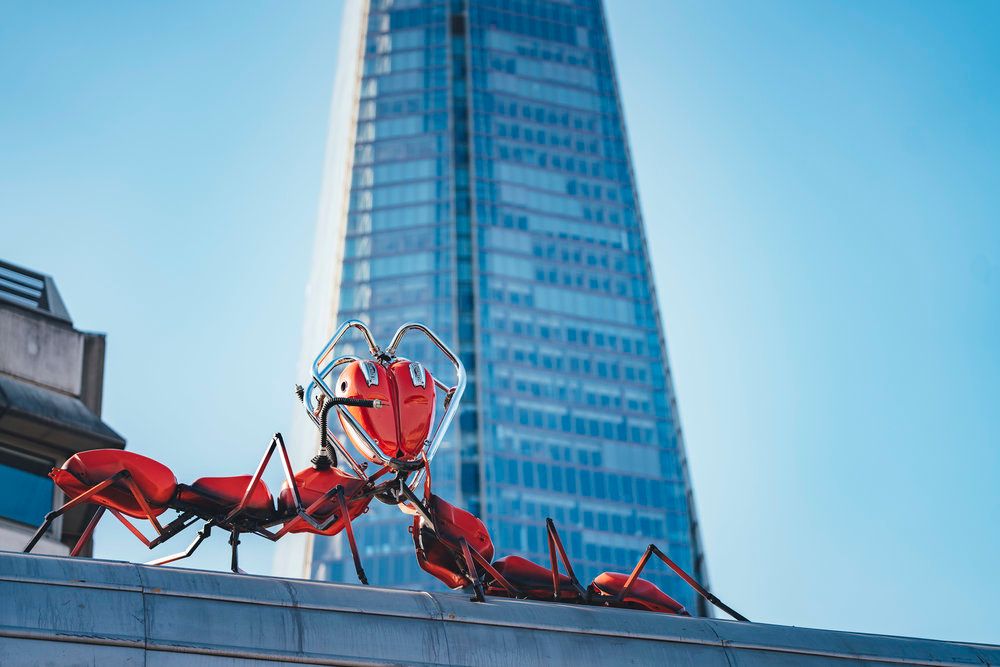 The Peach 20/20 Atlantic Club 'London is Open Tour' - our first since the pandemic hit - did not disappoint. Here are our top 5 takeaways…
Is London open?
The pandemic proved brutal for cities across the globe and London was no different. The UK capital was first to feel the effects of covid and the impact on London is clear in data.
Phil Tate, Group CEO CGA, highlighted how Greater London and the city centre lost more venues over the course of the pandemic than the rest of the UK. However, whilst feeling the pinch of the pandemic most, London may have got its pain out the way early, with the capital experiencing a higher reopening rate than the UK average. Like-for-like sales may still be lagging 2019 levels but there is strong evidence of pent-up demand as consumers have returned to the on-trade in significant numbers.

A 'weekend millionaire mindset'
Reports of the demise of the world's cultural, food and drink capitals may have been exaggerated. London is busy and reports suggest record tube usage since the pandemic. However, a simple snap back to pre-pandemic norms isn't going to happen. Consumer behaviours have changed and operators will need to change too.
A whopping 72% of Londoners are still working from home - at least partially – disrupting the old commuting dynamic. However, consumers are still coming into the capital, but will be more selective when doing so, and with a mentality that Phil Tate dubbed a 'weekend millionaire mindset'. There are many great opportunities for thriving sites in London, but brand owners will have to deliver on experience with consumers not accepting anything less than the best after 18 months away from social occasions.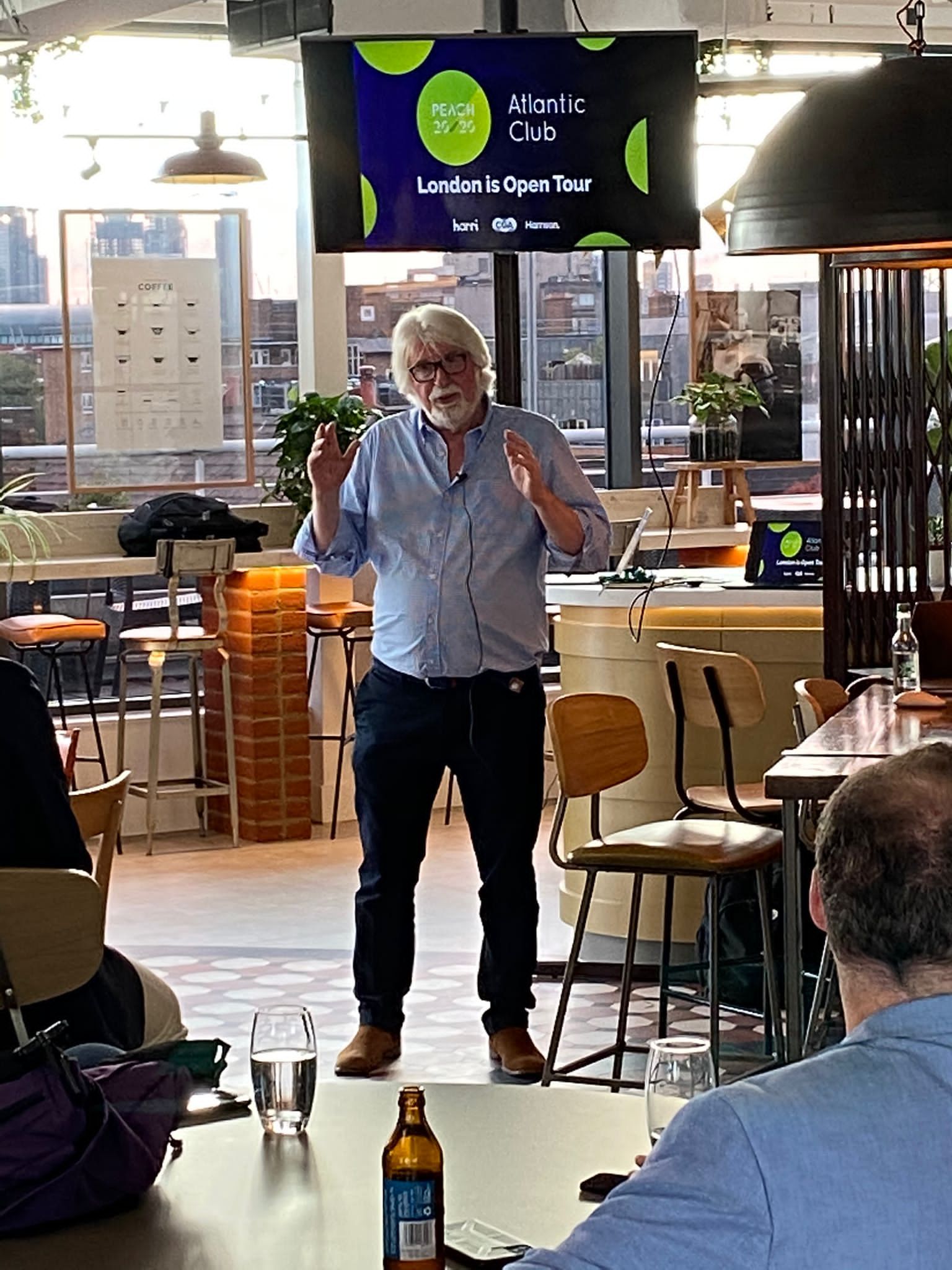 Franchising for fast tracked growth
Our first stop was The Restaurant Group's newly refurbished offices with Jon Knight, managing director Leisure and Concessions for TRG as host. We explored the benefits of a franchise vs a wholly owned model and whilst it's not a binary choice, for brands with ambitious growth plans franchising is a proven accelerator in achieving critical mass in a short space of time.
Lisa Paton, VP EMEA at Wingstop – the premium fast casual brand in international global expansion mode knows a thing or two about accelerating growth in multiple geographies. Paton spoke with passion and confidence about the brand's value proposition and customer base but also conceded the need to localise menus and understand regional tastes on her journey to world domination.
Our delegation was equally impressed with the quality and scale of German Doner Kebab. With 70 plus sites across UK Chris Palmer is leading the transformation of a whole category, repositioning kebabs as healthy premium product in a fast casual environment. Their following is growing fast and the pipeline of sites is impressive.
Big flavours figure strongly at GDK and Wingstop and both have built an omnichannel strategy to enable the brands to leverage consumer loyalty across meal occasions. We capped off our 'premium, fast causal, international brands' tour with a stop at Texas grown Which Wich – a great example of premium 'build your own' food to go with investor and master franchisee Rami Awada.

Food markets evolving and incubating new talent
Food Markets are now a staple across city centres in both the UK and US. In London we've seen Dinerama, KERB and Market Halls make waves with more and more entrants coming into the space. We visited Vinegar Yard, a huge outdoor venue in Bermondsey with a host of street food vendors to choose from and bars serving cocktails and craft beer. So far, so familiar?
Not exactly. Operations director Neil Benson, was keen to distance himself from other competitors "We're not a Kerb" he said. Vinegar Yard is very focused on using unique 'meantime spaces' – temporary, opportunistic, pop-up sites serving good quality drinks and great food. They consider themselves more beer garden than food market with added cultural capital combining a vintage flea market and 'artist in residence' installations creating a bohemian, urban vibe.
Our visit to Kerb's Seven Dials Market brought to life how street food has grown up with a high profile bricks and mortar site in the heart of Covent Garden. Kerb's mission is to help cultivate the next generation of talent, with exciting concepts flourishing under the guidance of the Simon Mitchell, CEO and team as they look to become the next Bleeker Burger or Pizza Pilgrims. Collaborations with The National Theatre and ExCeL are exciting new developments and confirms that street food has entered the mainstream. The indoor/outdoor market space is certainly becoming more competitive and but there is still a huge amount of excitement and interest from consumers and the industry alike.

Experience is king
Throughout our two days in London, discussions frequently centred on 'what has changed?' Trends that were emerging pre pandemic have been accelerated – but few more so than 'experience'.
Phil Tate spoke of consumers' strong desire to have shared, unique experiences after a year of being starved of such opportunities. From our visits to experiential, competitive socialising venues such as Electric Shuffle and enjoying 'cocktails as theatre' at The Alchemist it was clear that 'experience' is still playing a prominent role. We've seen the return of festivals and third space events and brands such as Nando's and German Doner Kebab attend Reading and Wireless Festivals as they look to align themselves with the experiences and emotional connections that consumers will cherish long after the event.
Looking ahead, the brands that will flourish in the post pandemic landscape on both sides of the pond are the ones that can deliver on 'experience', time and time again.
Thank you to all our hosts, fellow tourers and of course partners - Harri, CGA and Harrison - for making it such a fun and productive two days out of the office and on to the streets of London.
See you in Miami in 2022!


The Atlantic Club is the international arm of the Peach20/20 Network bringing together the brightest thinking, the best concepts and the smartest people from both sides of the pond. For more information contact james.martin@peach2020.com.