01 Feb 2023
The 2023 Inside Hospitality Survey is now live!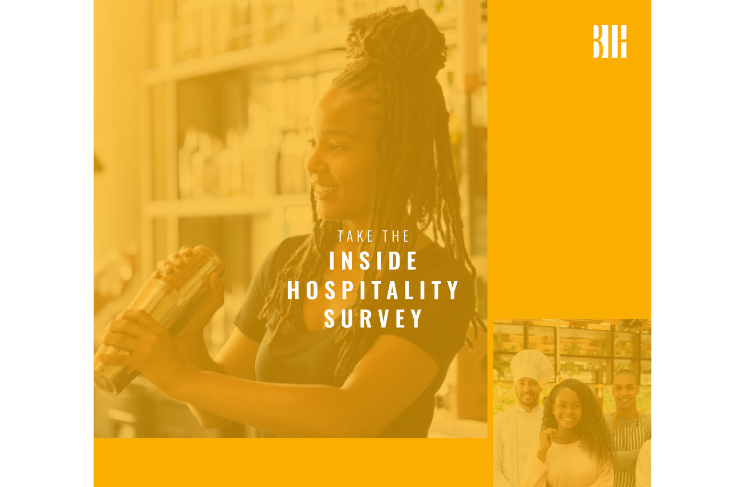 The 2023 Inside Hospitality Survey has launched for a third year. Findings aim to build upon past years findings, examining the current state of affairs regarding Equality, Diversity and Inclusion within the hospitality sector.
The first survey was launched back in November 2020, surveying employees and entrepreneurs from all backgrounds and career levels on several topics such as careers in hospitality, bias, discrimination, inclusion, learning and development.
The survey, sponsored by employee experience platform Harri, aligns to Be Inclusive Hospitality's mission to accelerate race equity within the sector and is the only survey of its kind in the UK.

This year's initiative is to be delivered in partnership with Ulster University and the University of West London. The partnership will support the evolution of the 2023 survey and report. Specifically Professor Ioannis S. Pantelidis and Professor Alexandros Paraskevas will work closely with Be Inclusive Hospitality's Founder & CEO, Lorraine Copes.

In June 2023, the survey findings will be summarised in the annual Inside Hospitality Report, a free digital resource which will be available to download. The report launch will be marked by an in-person event, discussing key findings and considerations that hospitality businesses should take onboard in order to move the dial forwards toward race equity in the sector.

Be Inclusive Hospitality's Founder & CEO, Lorraine Copes says: "I have definitely seen some small steps forward since the first survey launch back in 2020, but as an industry, we need to move towards taking strides, finally confronting the visible disparities that ethnic minorities face within the hospitality sector. The success of this survey is very much reliant on the entire industry getting behind it, as we are keen to surpass the 2022 numbers of 1,000 responses to paint comprehensive and representative picture of the sector."
If you are keen to participate by sharing your views and experience - use your voice and take the survey!